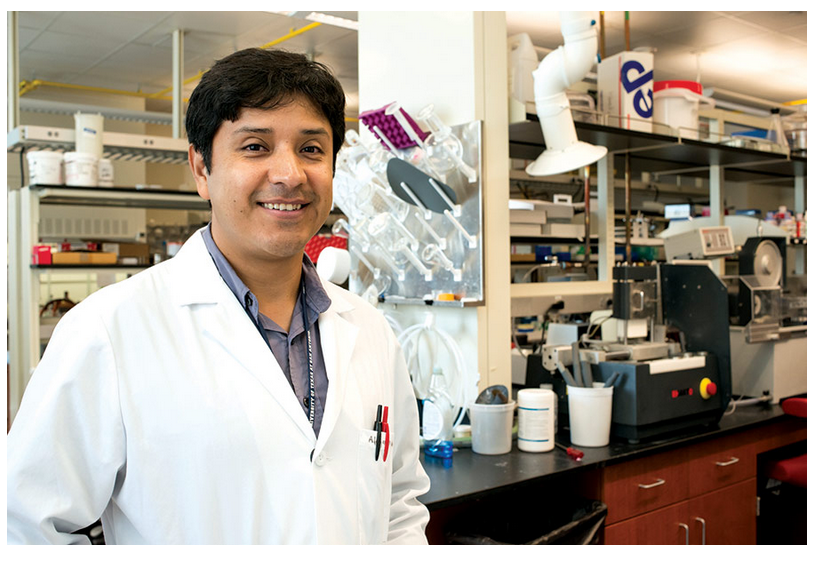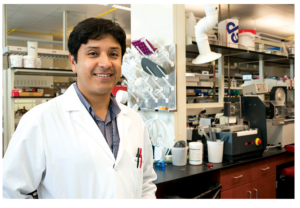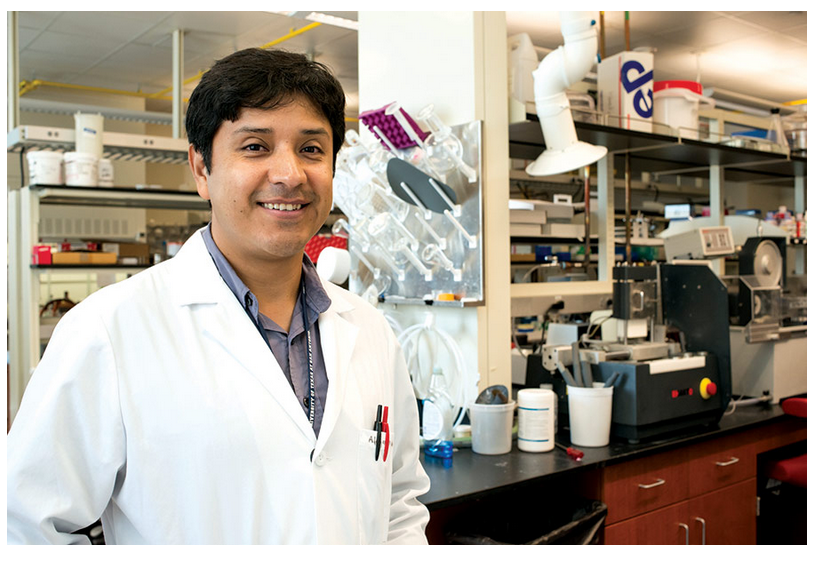 Meet Alejandro Morales Betancourt. This nontraditional UTSA student is pursuing his biomedical engineering degree to inspire his son.
Born in Mexico City, Morales came to Texas in 2007 with his wife and young son, now 12 years old.
"Our main motivation was to make sure he could have the best possible education," Morales said.
In the United States, Morales initially had a series of unfulfilling jobs, including work as a welder, as a house cleaner, and as an overnight stocker at Wal-Mart. He knew he needed to earn a college degree before he could pursue a more lucrative career, but was uncertain about what path to take.
"I started earning my associate's degree at San Antonio College," he said. "I was about to finish when another opportunity arose."
Last summer, Morales was invited to join the Louis Stokes Alliance for Minority Participation Ciencia, Ingeniería y Matemáticas Aliados (LSAMP-CIMA) program. He was immediately struck by UTSA's diverse, welcoming campus.
"My experience has been wonderful," he said. "It's a truly multicultural experience, and there are so many resources here to foster success."
At UTSA, Morales conducted research for the first time, working alongside top-tier faculty in biomedical engineering laboratories.
"I was hooked," Morales said. "I'd always liked engineering and medicine, and the work the faculty is doing is very exciting."
Morales was so intrigued by the summer program that he transferred to UTSA and began earning his bachelor's degree in biomedical engineering. At 40, he's going into his sophomore year.
Now a member of UTSA's Maximizing Access to Research Careers (MARC) program, Morales has plans to pursue a Ph.D.
"I love research because I learn something new every day," he said. "I don't want to ever stop learning."
During the school year, Morales and his son do their homework together each night, and he says one of his biggest motivations is inspiring his son to value a university education.
"I know the best example I can give him is to pursue my degree and show him how important that is."