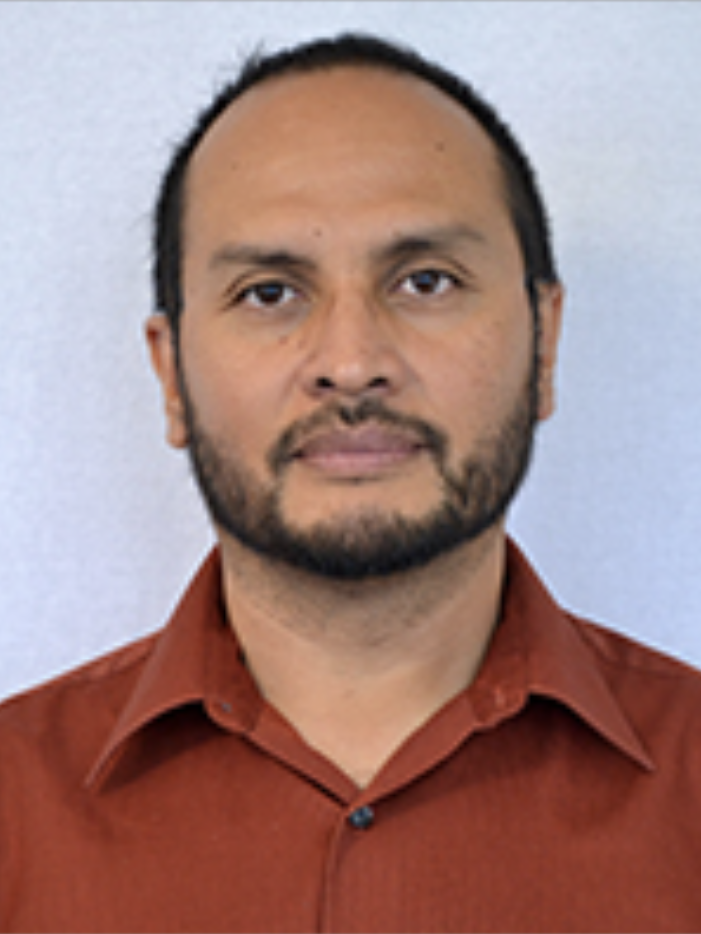 Assistant Professor
AET 1.368
Assistant Professor
Department Chemical Engineering
Educational background:
B.S., Physics, UAEM-Mexico
Ph.D., Physics, UAEM-Mexico
Professional Experience
Postdoctoral Fellow, Department of Chemical and Biological Engineering, UW-Madison

Research Scientist, Institute for Molecular Engineering, Argonne National Laboratory & The University of Chicago
Areas of Research Interest:
Computational Modeling

Self-Assembly in Soft Matter

Statistical Thermodynamics

Collective Phenomena in Networks
Publications
Defect Annihilation Pathways in Directed Assembly of Lamellar Block Copolymer Thin Films, ACS nano, In Press (2018)
A Detailed Examination of the Topological Constraints of Lamellae-forming Block Copolymers, Macromolecules 21, 2110 (2018)
Directly Observing Micelle Fusion and Growth in Solution by Liquid-Cell Transmission Electron Microscopy, Journal of the Americas Chemical Society 139, 17140 (2017).
Mesoscale Martensitic Transformation in Single Crystals of Topological Defects, Proceedings of the National Academy of Sciences 114, 10011 (2017).
Segregation of Liquid Crystal Mixtures in Topological Defects, Nature Communications 8, 15064 (2017).
Demixing by a Nematic Mean Field: Coarse-Grained Simulations of Liquid Crystalline Polymers, Polymers 9, 88 (2017).
A Multi-Chain Polymer Slip-Spring Model with Fluctuation Number of Entanglements: Density Fluctuations, Confinement, and Phase Separation, The Journal of Chemical Physics 146, 014903 (2017).
Understanding Atomic-Scale Behavior of Liquid Crystals at Aqueous Interfaces, Journal of Chemical Theory and Computation 13, 237 (2017).