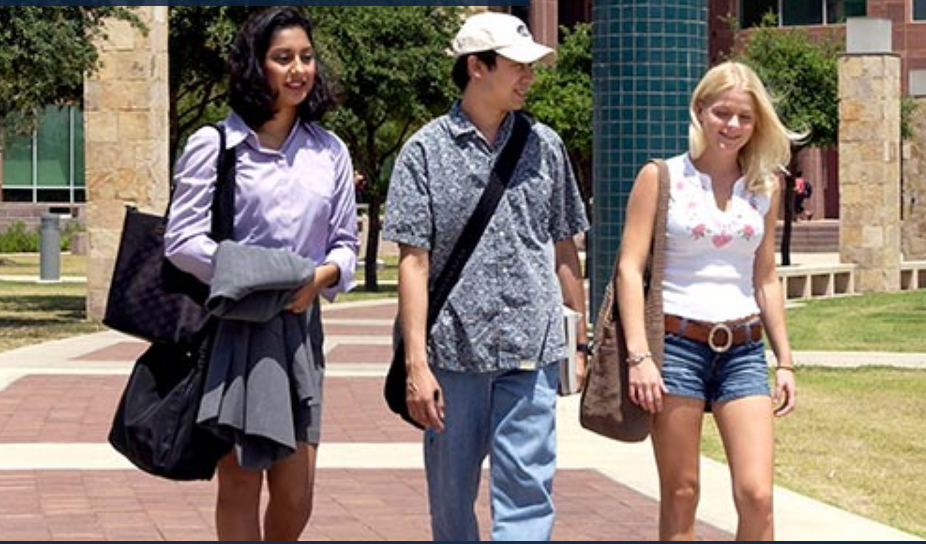 As part of the strategic vison to advance UTSA as San Antonio's university of the future, President Taylor Eighmy today announced the President's Initiative on Diversity and Inclusion and a series of Campus Climate Conversations. The initiatives are a vital part of the education experience as UTSA prepares its students to be world-ready.
"In our media dominant, politically volatile environment, I am convinced that tools for interpersonal dialogue are needed now more than ever," said Eighmy. "Over the last several weeks, it became apparent to me that we need a path forward to talk with one another about the sensitive—and often difficult—issues sounding inclusion, diversity and freedom of expression."
The President's Initiative on Diversity and Inclusion will lead campus explorations on a variety of broad topics that contribute to the vision of UTSA as a multicultural discovery enterprise. Utilizing expertise from both inside and outside the campus, this task force will take a scholarly approach to creating opportunities for students, faculty and staff to hear from thought leaders and engage in dialogue on issues ranging from free speech to creating inclusive environments.
"Given our role as a Hispanic Serving Institution in one of the most diverse cities in the country, I believe UTSA should serve as a national model in terms of how we create opportunities for our community to enhance their understanding of these complex issues," said Eighmy.
The second initiative, Campus Climate Conversations, is a student-centric effort that will involve designing and running forums, retreats and trainings to engage the community in dialogue around topics such as inclusiveness, civic discourse, equity and tolerance. The programming agenda will be heavily driven by the Student Government Association, with facilitation support by UTSA Dean of Students Kevin Price and the Office of the Vice President for Student Affairs. With broad student, faculty and staff representation, this effort will include creating sounding board mechanisms for students to raise issues regarding UTSA's current campus climate for underrepresented groups.
UTSA's existing Provost's Diversity and Inclusion Advisory Council will complement the work of these two new initiatives. The Council administered a faculty and staff survey last semester and will issue a similar survey tool for students later this spring. The results of the surveys will be analyzed and shared in the coming months. The Provost's Council is also drafting a new institutional statement affirming UTSA's commitment to diversity and inclusion to display alongside the institutional mission, vision and core values. This draft will be shared broadly for campus input.
President Eighmy encourages the entire UTSA community to participate in the programming and dialogues that all these groups organize.
"The more we can do to challenge ourselves to talk openly and respectfully about our differing viewpoints, the more we serve as models for our city, state, nation and world," Eighmy said. "I can't think of a better role for an institution of higher learning that produces graduates ready to tackle our society's grandest challenges."