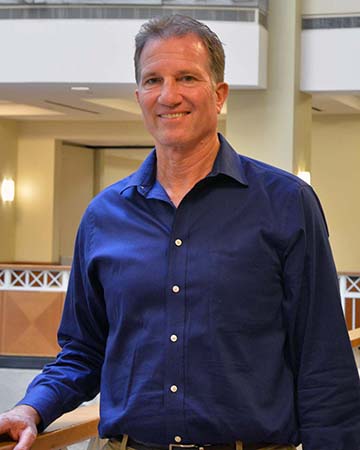 Please join us in welcoming Don Petersen, Ph.D., Director of Engineering, Innovation, and Design for the College of Engineering.
Don is a highly successful biomedical engineer with 20 years of experience in the engineering and medical device industry with expertise in project management, device design, product development, manufacturing, product testing, materials properties, and regulatory processes. He received his Bachelor of Science in Bioengineering from the University of California at San Diego, followed by his Master of Science in Biomedical Engineering and Doctor of Philosophy in Biomedical Engineering from the University of Alabama at Birmingham.
Don will be an integral part of the College of Engineering, where he will serve as the Director of the Science and Engineering Building MakerSpace. He will be responsible for managing the facility and working with COE staff to engage interest from local industry leaders to partner with Senior Design students on their capstone projects. Don will also work with COE faculty to develop classes and project management modules to help engineering students learn about project management and be better prepared for the professional world.