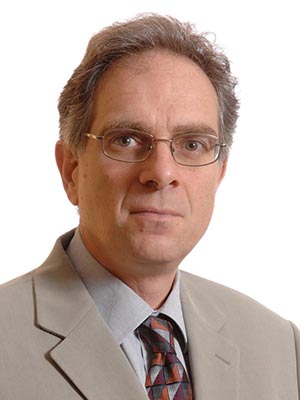 The UTSA College of Engineering is pleased to announce that Dr. A.T. Papagiannakis, Civil and Environmental Engineering, has been selected by the American Society of Civil Engineers (ASCE) Geo-Institute Board of Governors to present the 2019 Carl. L. Monismith Lecture. This opportunity is awarded annually for outstanding research contributions in pavement engineering. Dr. Papagiannakis is being recognized by the ASCE Geo-Institute for his sustained leadership and effort in emphasizing the importance of geotechnical features in pavement systems.
The Monismith Lecture is the most coveted award in Pavement Engineering.  It was instituted in 2012 by the Geo-Institute of the American Society of Civil Engineers (ASCE) to commemorate Professor Carl L. Monismith's founding role in Pavement Engineering research. The award is given to one person annually for their research contributions in this area.  Nominations are evaluated by the Geo-Institute Board of Governors.
The inaugural lecture of this series was given in 2012 by Professor Monismith, an emeritus faculty at UC Berkeley. The following years, awardees included the most prominent researchers in the pavement materials and analysis area nationwide. The lecture awarded to Dr. Papagiannakis will be the eighth in this series and the third awarded to a Texan academic. The lecture will be presented as a plenary keynote address at the International Airfield and Highway Pavement Conference to be held in Chicago, IL July 21-24, 2019. It will be video-recorded and made available through the ASCE web site.
Dr. Papagiannakis is a Civil Engineering professor with over 30 years of pavement engineering experience, specializing in pavement design, traffic loading, and asphalt concrete characterization. He has contributed more than 150 research publications in this area. He has served as a principal investigator in a dozen national studies (NCHRP, FHWA, ASCE, USDOT) as well as State DOT studies (Washington and Texas). In addition, Dr. Papagiannakis is the author of a Wiley and Sons published textbook on Pavement Design and Materials. He is the founder and past chair of the Pavements Committee of the Geo-Institute. He is an Associate Editor for ASCE's Transportation Journal, Part B: Pavements. He holds a PhD degree from the University of Waterloo, Ontario, Canada, and is a Fellow of the ASCE as well as a registered Professional Engineering in Texas and Ontario.