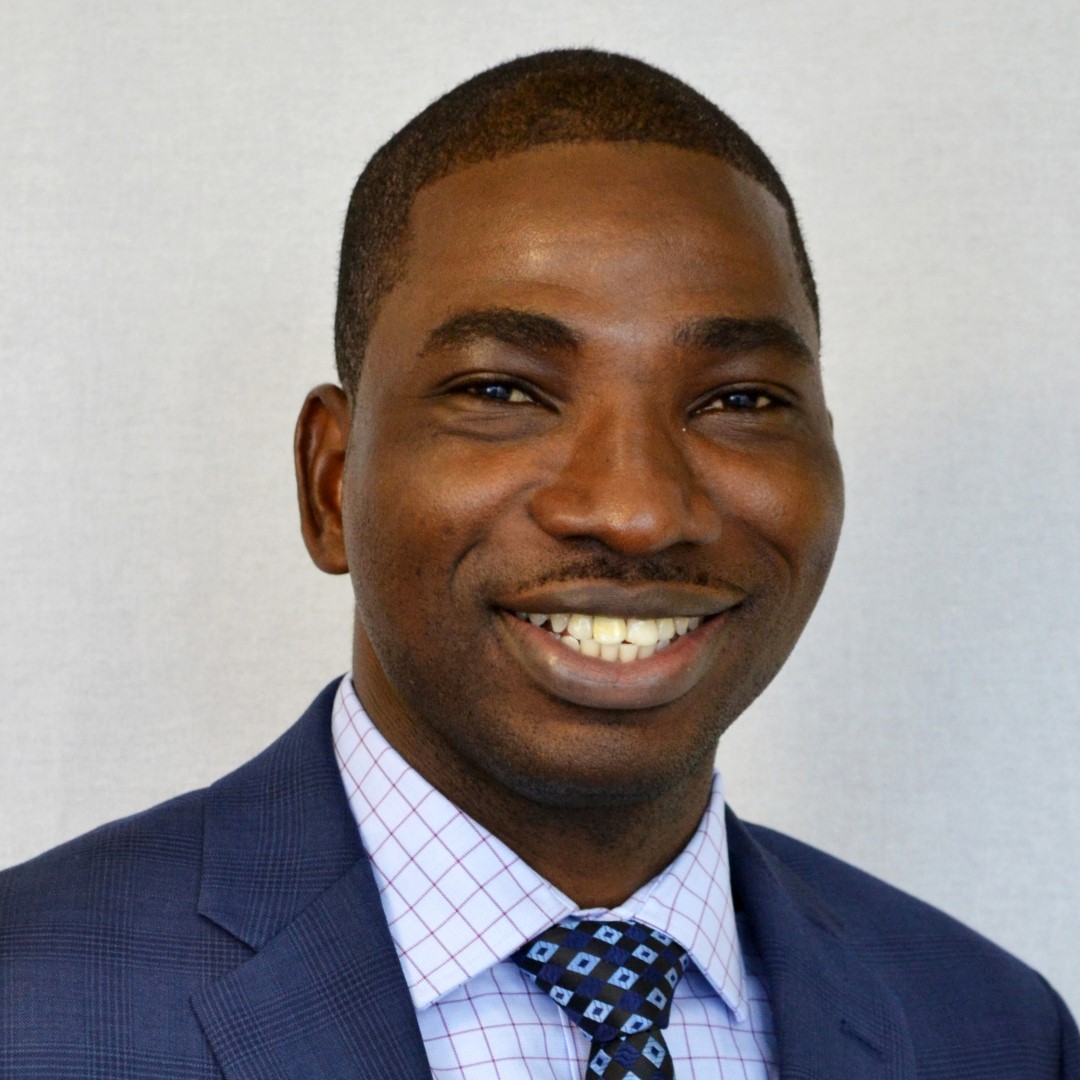 (April 22, 2019) — UTSA assistant professor Dr. Ibukun Awolusi was recently honored with the Best Poster Award at the 55th Annual Associated Schools of Construction International Conference, which was held in Denver, Colorado from April 10 – 13, 2019. Dr. Awolusi was the Primary Author of the winning poster, titled "Wearable Technology for Personalized Safety Monitoring in Construction," which was produced in conjunction with Co-Authors Eric D. Marks, Ph.D., P.E. and Chukwuma A. Nnaji, Ph.D., MBA.
The research poster presents an evaluation of the applications of wearable technology for personalized safety monitoring in construction. The study provides an evaluation of the features of wearable devices, the safety data that can be obtained, and the potential benefits of using wearable technology to mitigate injuries and illnesses on construction sites. The characteristics of wearable devices and safety metrics capable of predicting safety performance, and management practices, were identified and analyzed. A schematic model for integrating wearable sensors and systems for multiparameter safety performance monitoring in construction was also provided. The findings of the study indicate that the effective application of wearable technology in the construction industry can foster proactive and active construction safety management strategies for reducing injuries, illnesses, and fatalities on construction sites. The involved researchers are currently conducting several studies to enhance the implementation of wearable sensing devices (WSDs) and the Internet of Things (IoT) for safety management in construction.
Poster Abstract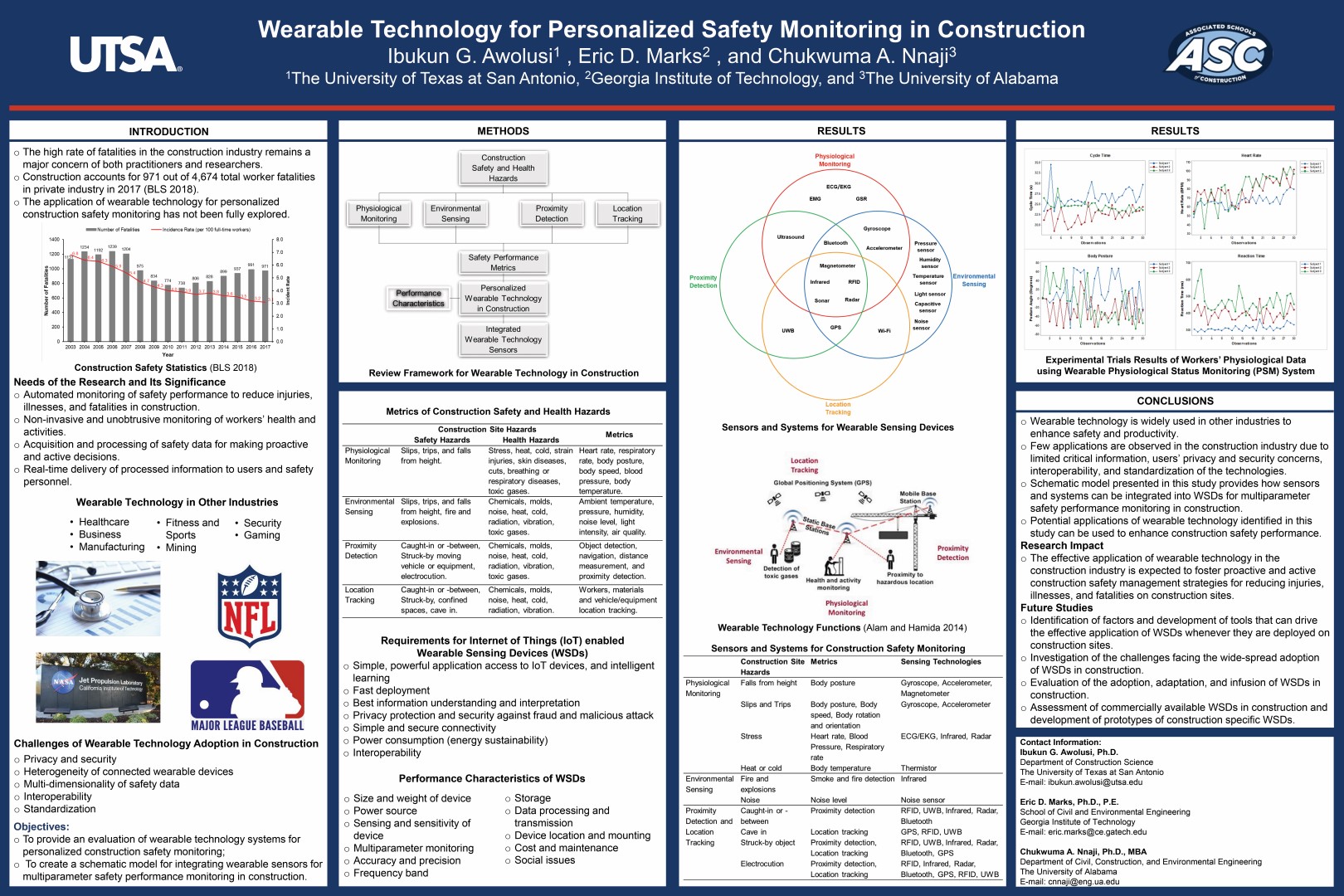 Content retrieved from: http://cacp.utsa.edu/news/dr.-ibukun-awolusi-receives-best-poster-award-at-assoc-schools-construction.