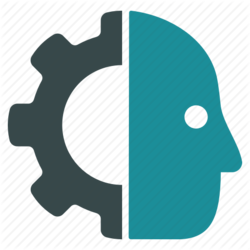 PROGRAM OVERVIEW
The Brain Health Consortium (BHC) announces seed grant awards for graduate students (Masters and PhD) and postdoctoral research fellows from UTSA whose research focus is on brain health or regenerative medicine, specifically utilizing technology involving induced pluripotent stem cells (iPSCs). This initiative aims to benefit students, postdoctoral fellows, and their faculty mentors by introducing new technologies, expanding the research focus and yielding data for new innovative research proposals. No preliminary data are required.
ELIGIBILITY
Graduate students must currently be enrolled in a Masters degree program or a PhD program. Postdoctoral fellows must have 4 years or less of postdoctoral training.
FUNDING LIMITS
Up to three $15,000 awards will be funded from November 1, 2018 – June 30, 2019. Roll over to the next fiscal year is not allowable and project extensions are not allowable. Funding that is not spent or encumbered by June 30, 2019 will automatically revert back to the originating office.
PEER REVIEW
Applications will be reviewed by a panel of UTSA faculty. Panel members will have a broad range of expertise and may not be deep domain experts in your field. You must describe your idea in clear language without the use of jargon unique to your field. This initiative will use the NIH scoring process.
PROPOSAL SUBMISSION
There will be one submission cycle for FY 2018/19 with deadline at the close of business (5:00 pm) on September 14, 2018. Awarded funds will be available on November 1, 2018. The postdoctoral fellow or student will submit one proposal to BrainHealth@utsa.edu. Proposals do not require Research Service Center review until an award is made.
All required proposal elements shall be contained in the single, text-searchable Adobe Acrobat pdf file. The proposal must include the following, in the order shown below:
Project Cover Page (Use Attachment A)
NIH style specific aims page (a strict 1-page limit)

Knowledge gap
Hypothesis
Specific aims with brief description of how each will be accomplished
Statement clearly revealing the relevance to brain health or regenerative medicine

Student or Postdoctoral Fellow Requirements (Must Sign Attachment B)
Mentor (PI) Letter of Support
Budget Justification: 1 page maximum per student or postdoctoral fellow
Combined Budget Summary (Use Attachment D)
NIH Biographical Sketch: 2-page maximum for each postdoctoral fellow or student
PROJECT COVER PAGE (USE ATTACHMENT A)
The Proposal Cover Page must include a clear, well-written executive summary that summarizes the essential content of the proposal – including the brain health or regenerative medicine topic, proposed innovative research, and potential significance of the proposed research effort.
NIH STYLE SPECIFIC AIMS PAGE (1 PAGE LIMIT)
The project description must be concise, limited to one typed, single-spaced page with a Times New Roman font, size of 12 points. One-inch margins must be maintained. A violation of this format will result in your proposal not being reviewed.
The project description must contain the following components:
Knowledge gap
Hypothesis
Specific aims with brief description of how each will be accomplished
Statement clearly revealing the relevance to brain health or regenerative medicine
3. POSTDOCTORAL FELLOW OR STUDENT RESPONSIBILITIES (SIGN ATTACHMENT B)
Student or postdoctoral fellow must sign this document confirming that they have read and agree to all responsibilities and obligations.
MENTOR (PI) LETTER OF SUPPORT
A Letter of Support from the mentor of the postdoctoral fellow or student must be submitted, indicating that he/she will allow the study in his/her lab and that the proposed study does not duplicate funded work. This letter must also provide confirmation that the proposed research project can be completed under existing research protocols if the research project involves human subjects or animals.
BUDGET JUSTIFICATION (1 PAGE PER POSTDOCTORAL FELLOW OR STUDENT)
A budget justification (no more than 1 page per postdoctoral fellow or student) must be submitted providing details for all proposed expenditures. The budget justification must address each budget line item on Attachment C that contains a proposed cost. The budget justification must convey an integrated understanding of the types of resources (supplies, materials, minor equipment) necessary to complete the proposed effort. The proposed budget must conform to UTSA's requirements for internally funded research or grant activity.
BUDGET SUMMARY (USE ATTACHMENT C)
A budget summary must be submitted on the approved budget page (Use Attachment C). Funding can be used to purchase research-related equipment (under $1,000); research-related travel; research-related materials and supplies, and for research-related publications. Consultant services are allowable if necessary for the completion of the project. Funds can be used for use of research-related laboratories and core facilities. It is strongly encouraged that the recipient of the award utilizes the UTSA Stem Cell Core services (https://www.utsa.edu/bhc/core/stem-cell-core/) as part of the proposed project. Service fees for the core will be included in the final award amount for the project.
NIH BIOGRAPHICAL SKETCH
Complete for each postdoctoral fellow or student. Do not exceed two pages.
CONTACT INFORMATION
Mary-Colette Lybrand
Operations Manager, Brain Health Consortium
Phone: (210) 458-7024
Email: Mary.Lybrand@utsa.edu