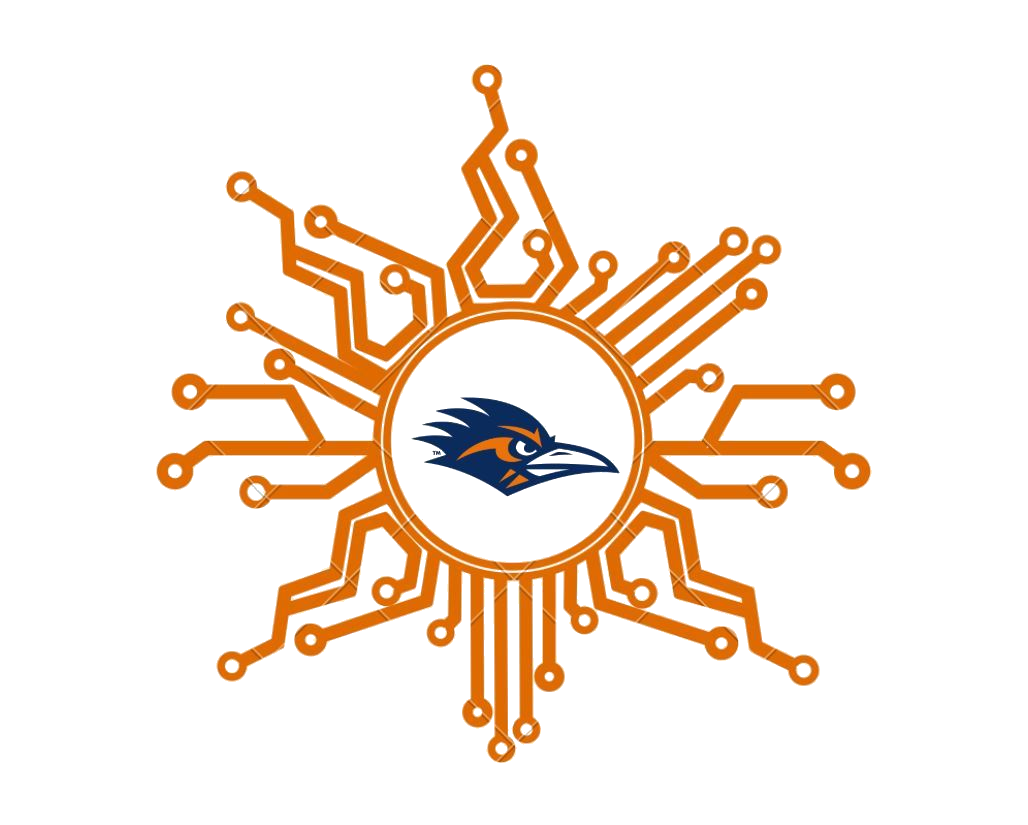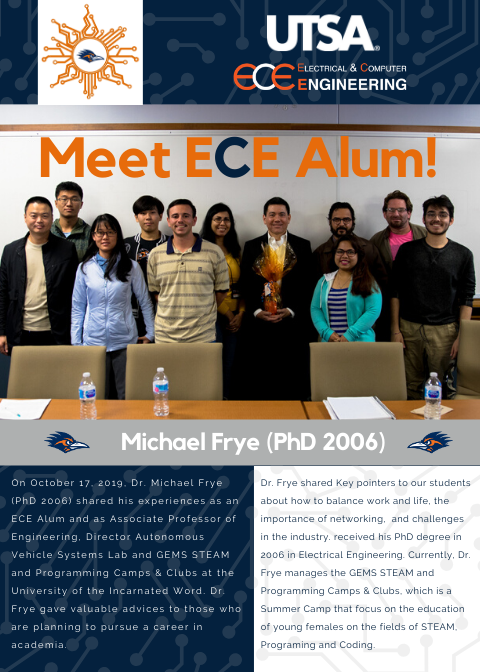 Meet ECE Alum Event – Michael Frye 
ECE is facilitating some networking strategies between former ECE Alum and our future EE and CpE engineers with events such as "Meet ECE Alum!". This month we invited Dr. Michael Frye, he got his PhD in Electrical Engineering in 2016. Currently, Dr. Frye is an Associate Professor of Engineering, Director Autonomous Vehicle Systems Lab and GEMS STEAM and Programming Camps & Clubs at University of the Incarnate Word. 
Thank you very much to Dr. Michael Frye for your time and support with our ECE students!