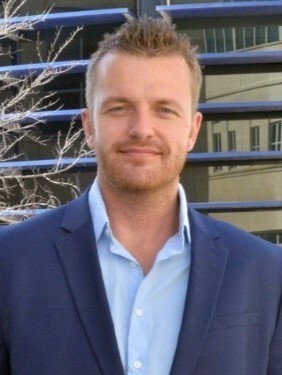 Lecturer, Department of ECE, Technology Licensing Associate, OCI
GSR 2.202
Lecturer
Department of Electrical and Computer Engineering
Educational background:
Ph.D., Electrical Engineering, Michigan State University
M.S., Management Science, University of Dayton
M.B.A., Wright State University
Areas of Research Interest:
Health assessment applications of virtual and augmented reality
Multimodal sensor analytics
Eye tracking
Selected Publications
Griffith, Henry, et al. "GazeBase, a large-scale, multi-stimulus, longitudinal eye movement dataset." Scientific Data 8.1 (2021): 1-9.
Griffith, Henry, Samantha Aziz, and Oleg Komogortsev. "Prediction of Oblique Saccade Trajectories Using Learned Velocity Profile Parameter Mappings." 2020 10th Annual Computing and Communication Workshop and Conference (CCWC). IEEE, 2020.
Griffith, Henry, Dmytro Katrychuk, and Oleg Komogortsev. "Assessment of shift-invariant CNN gaze mappings for PS-OG eye movement sensors." Proceedings of the IEEE/CVF International Conference on Computer Vision Workshops. 2019.
Katrychuk, Dmytro, Henry K. Griffith, and Oleg V. Komogortsev. "Power-efficient and shift-robust eye-tracking sensor for portable VR headsets." Proceedings of the 11th ACM Symposium on Eye Tracking Research & Applications. 2019.
Griffith, Henry, Yan Shi, and Subir Biswas. "A Container-Attachable Inertial Sensor for Real-Time Hydration Tracking." Sensors 19.18 (2019): 4008.