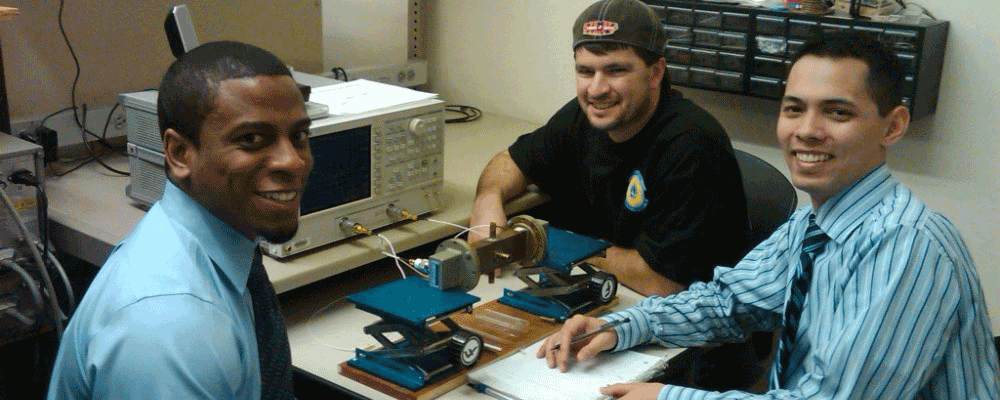 Applications are still open for undergraduate students interested in research in electronic materials and devices!
The Multifunctional Electronic Materials and Devices Research Laboratory (MeMDRL) in the Department of Electrical and Computer Engineering, College of Engineering, announces new Research Opportunities for Undergraduates (ROU). Financial support for this ROU is funded by research grant issued by the HBCU/MI Program, Department of the Navy (DoN). Undergraduate research will be tailored to student's preparation and interests, with hands-on and virtual participation options.
Who Should Apply: UTSA Undergraduates in STEM fields
Interested in (a) research, development, test and evaluation (RDT&E) of electronic materials, devices and systems or (b) digital electroceramic printing, circuit design and simulations.
Willing to participate in bi-weekly MeMDRL research seminar and/or to conduct faculty directed, graduate student mentored research.
Why Apply – One or a combination of the benefit(s):
ROU Assistantship – $1,500 each spring/fall semester (renewable)
ROU Summer Assistantship – $3,000 during summer
Tuition for ROU Independent Study/Honor Thesis – up to 3 Semester Credit Hour
Travel fund for conference attendance/presentations/Publications (open anytime)
Application Eligibility:
Financial support limited to US citizens only. Underrepresented Minority students strongly encouraged to apply.
Enrolled full time in a STEM major of UTSA: sophomore/junior/senior standing with minimum one semester remaining.
Major GPA≥2.8 for an undergraduate student; Major GPA≥3.0 for students in a BS/MS integrated program.
Applications considered starting from the due date below, open until available positions filled.
Jan. 20 (Spring); April 20 (Summer); Sept. 15 (Fall)
See the Scholarship Hub listing here
Contact Dr. Ruyan Guo or Dr. Amar Bhalla for more details.