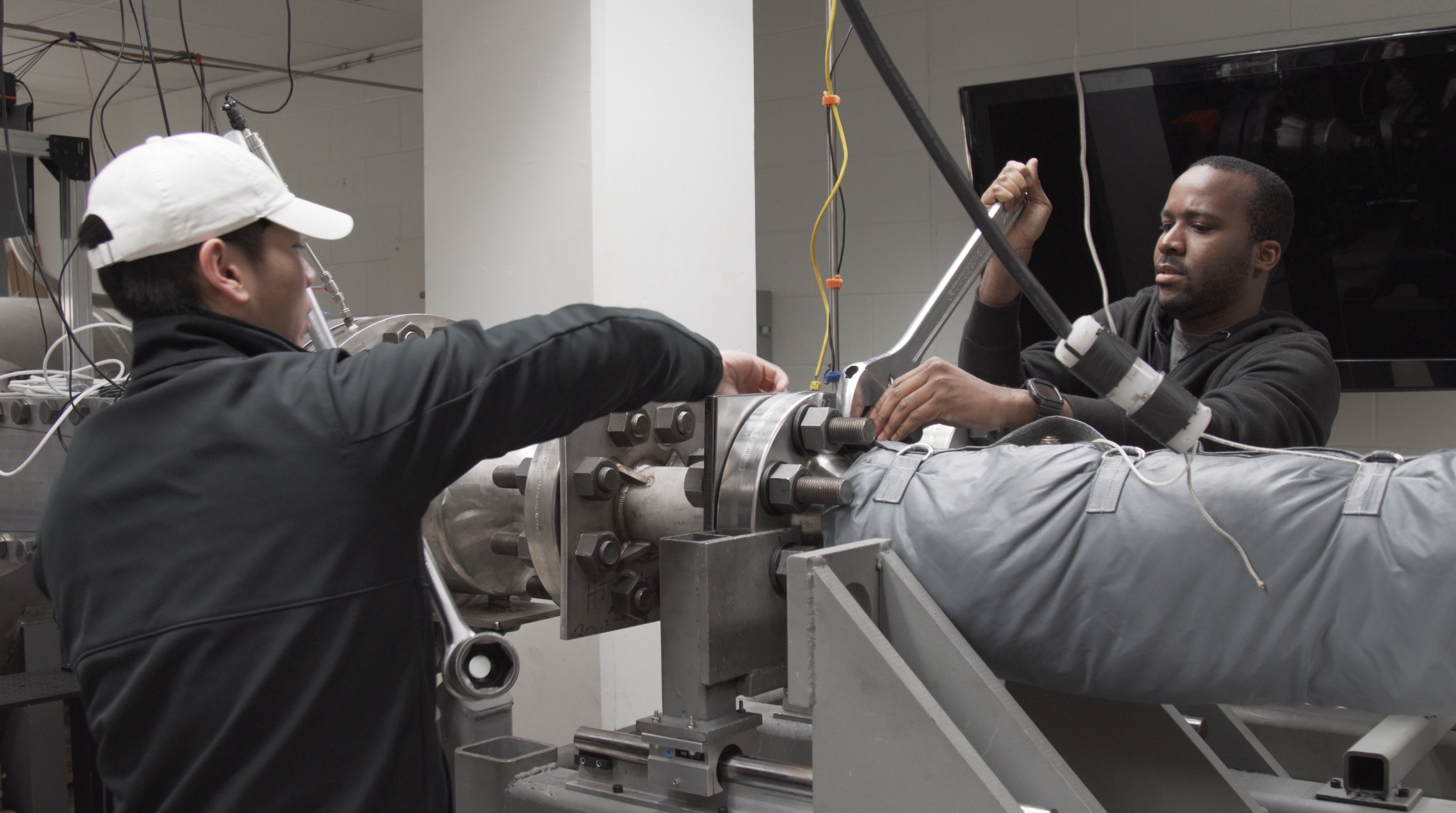 AUGUST 19, 2022 — Starting this fall semester, the Margie and Bill Klesse College of Engineering and Integrated Design at UTSA (the Klesse College) will offer a Master of Science degree in Aerospace Engineering. It is the college's 13th master's program.
The Aerospace Engineering graduate program, which comprises 30 credit hours, will give students theoretical knowledge and hands-on skills necessary for success in the rapidly growing aerospace industry. San Antonio is a significant market in the aeronautics space with several private companies and a strong military presence.
Students in the program will have access to the UTSA Hypersonics Lab, which features a 60-foot Mach 7 Ludwieg Tube Wind Tunnel, one of fewer than six tunnels capable of Mach 7 speed at a U.S. academic institution.