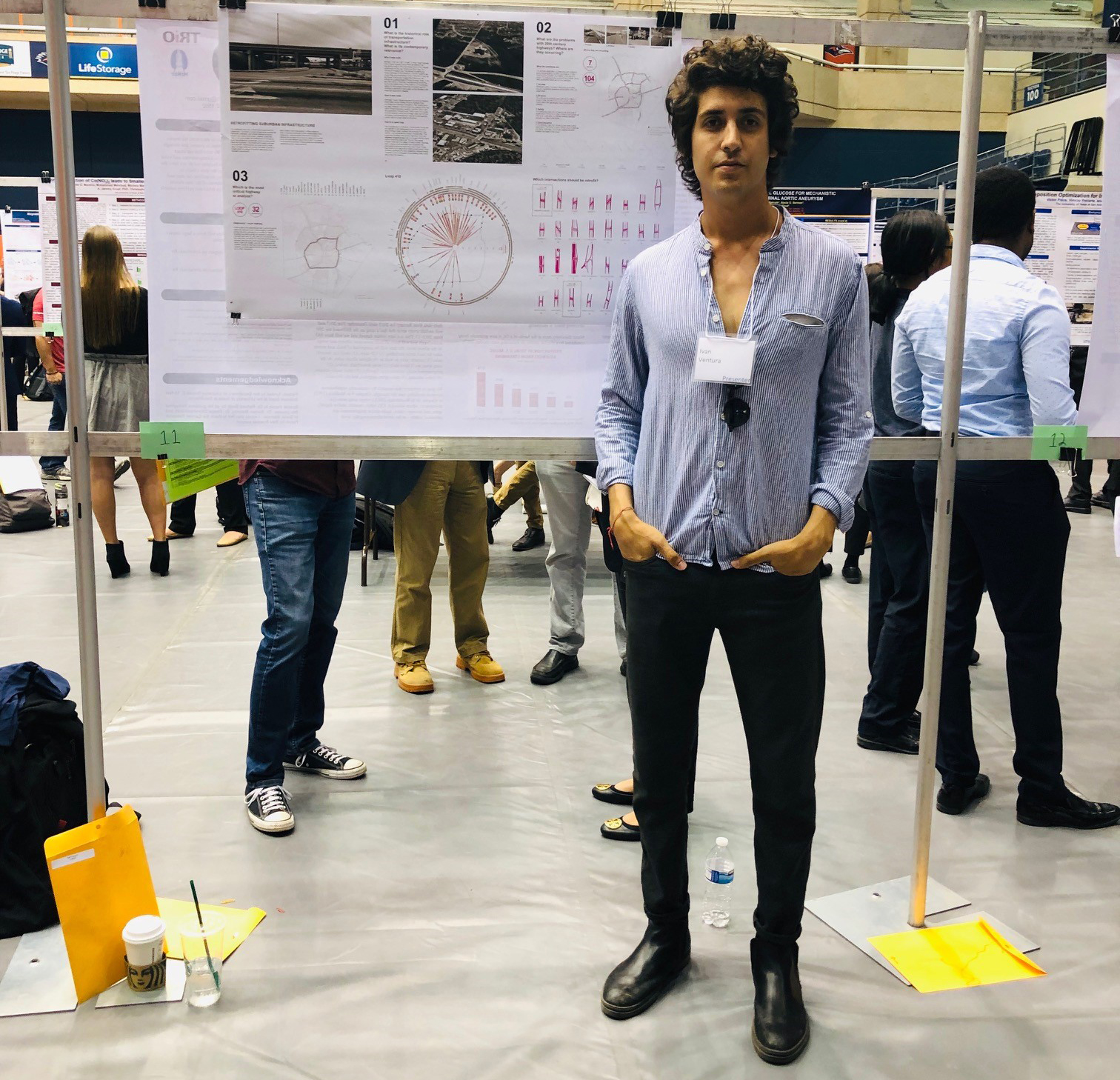 (April 30, 2019) — Congratulations to UTSA architecture student Ivan Ventura, who received a Best in College Award at last week's Undergraduate Research & Creative Inquiry Showcase for his project, "Retrofitting Urban Infrastructure." Ivan's faculty mentor was CACP Associate Professor Ian Caine.
Organized by UTSA's Office of Undergraduate Research, this year's showcase featured more than 200 undergraduate students highlighting their research and creative endeavors across disciplines. The showcase gives undergraduates an opportunity to share their research in an academic setting and explain their methodology and findings to peers and faculty, many of whom participated as judges. Based on the judging results, one student from each college was recognized.
Read More
Content retrieved from: http://cacp.utsa.edu/news/ivan-ventura-honored-at-utsa-undergraduate-research-creative-inquiry-showca.