Thursday, 13 May 2021
by Gao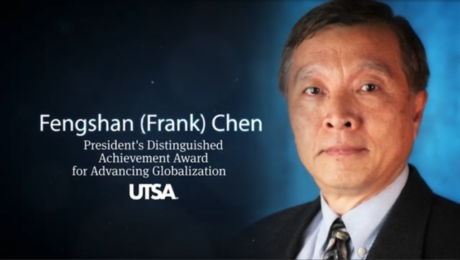 See the announcement at UTSA news.
Tuesday, 11 May 2021
by Gao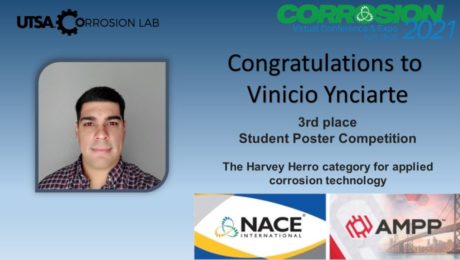 The Harvey Herro category is for applied corrosion technology. Harvey coauthored two books and holds patents for corrosion monitoring using chemical techniques. He authored numerous papers on corrosion and failure analysis and was a frequent lecturer. Harvey was an active member of the National Association of Corrosion Engineers (NACE) and the American Society of Metals (ASM).
Sunday, 02 May 2021
by Gao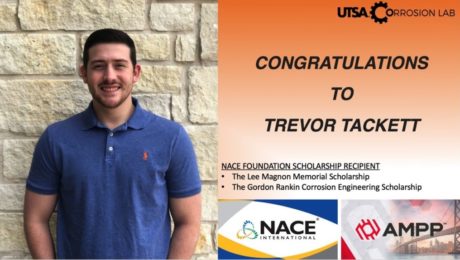 The Gordon Rankin Corrosion Engineering Scholarship was established in 2011 by Farwest Corrosion Control Company to commemorate his over fifty years of service in the corrosion industry. These scholarships are established to help young students further their studies in corrosion, thus bringing forward a new generation into the field of corrosion control and cathodic protection, to