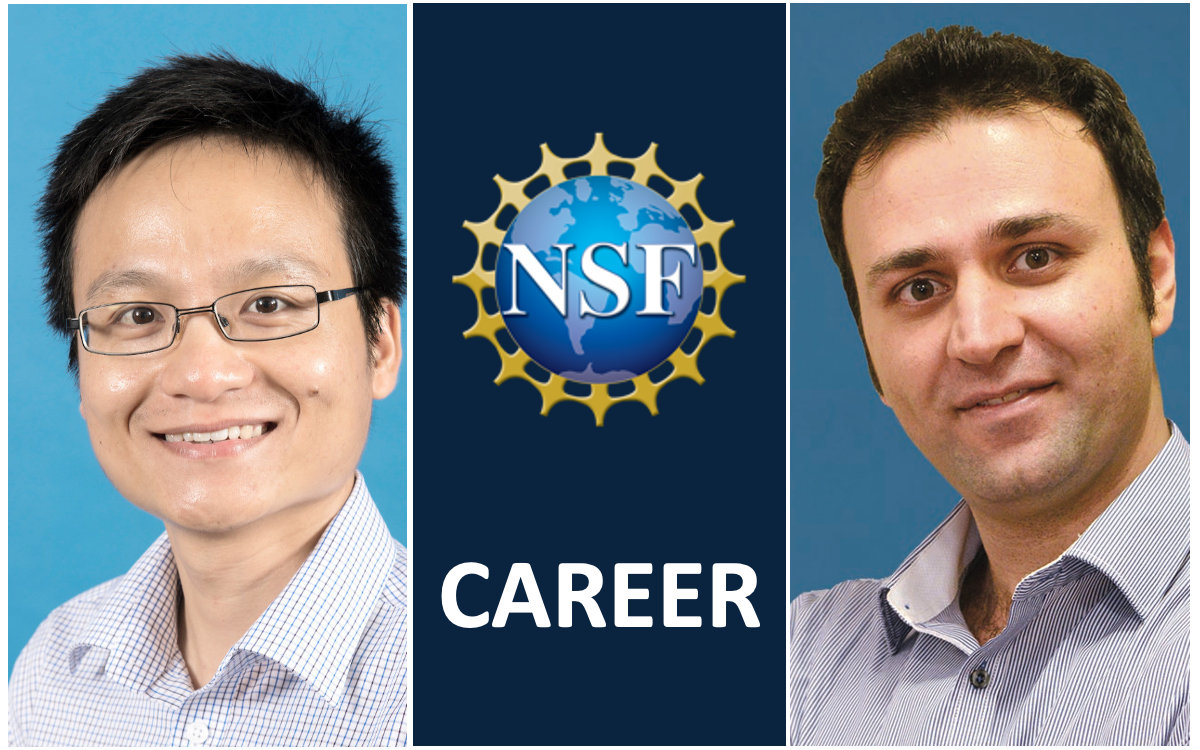 Mechanical Engineering Assistant Professors Wei Gao and Amir Jafari have been awarded National Science Foundation (NSF) CAREER awards. CAREER award is "the NSF's most prestigious award in support of early-career faculty who have the potential to serve as academic role models in research and education and to lead advances in the mission of their department or organization".
Dr. Wei Gao's CAREER award entitled "Atomistic Investigation of Phase Transition in Nanostructured Silicon – Towards Convergent Understanding with Mechanics-Informed Machine Learning Potential" will support fundamental research on phase transition and plasticity in silicon nanostructures. The knowledge generated in this research will be applied to enhance the mechanical reliability of silicon nanodevices, to improve the machining of silicon materials, and to explore novel approaches for silicon phase engineering. The machine learning approach will provide an innovative computational framework to develop mechanics-inspired interatomic potentials to study the deformation of silicon and other materials at the atomic scale with high fidelity. For more information about Gao's research, please visit his lab website.
Dr. Amir Jafari's CAREER award entitled "A Prosthetic Elbow with Network of Soft and Modular Thermo-Active Actuators for Mobility Impaired Patients" aims to create fundamental innovation in wearable assistive robots by introducing a new paradigm for portable and powerful networks of modular soft actuators that work through liquid-gas phase transition. The high-level objective of this proposal is to explain the fundamental engineering science for the modeling, design optimization, control and performance evaluation of the proposed networked actuators to be used in a prosthetic elbow and to integrate them into educational activities. For more information about Jafari's research, please visit his lab website.