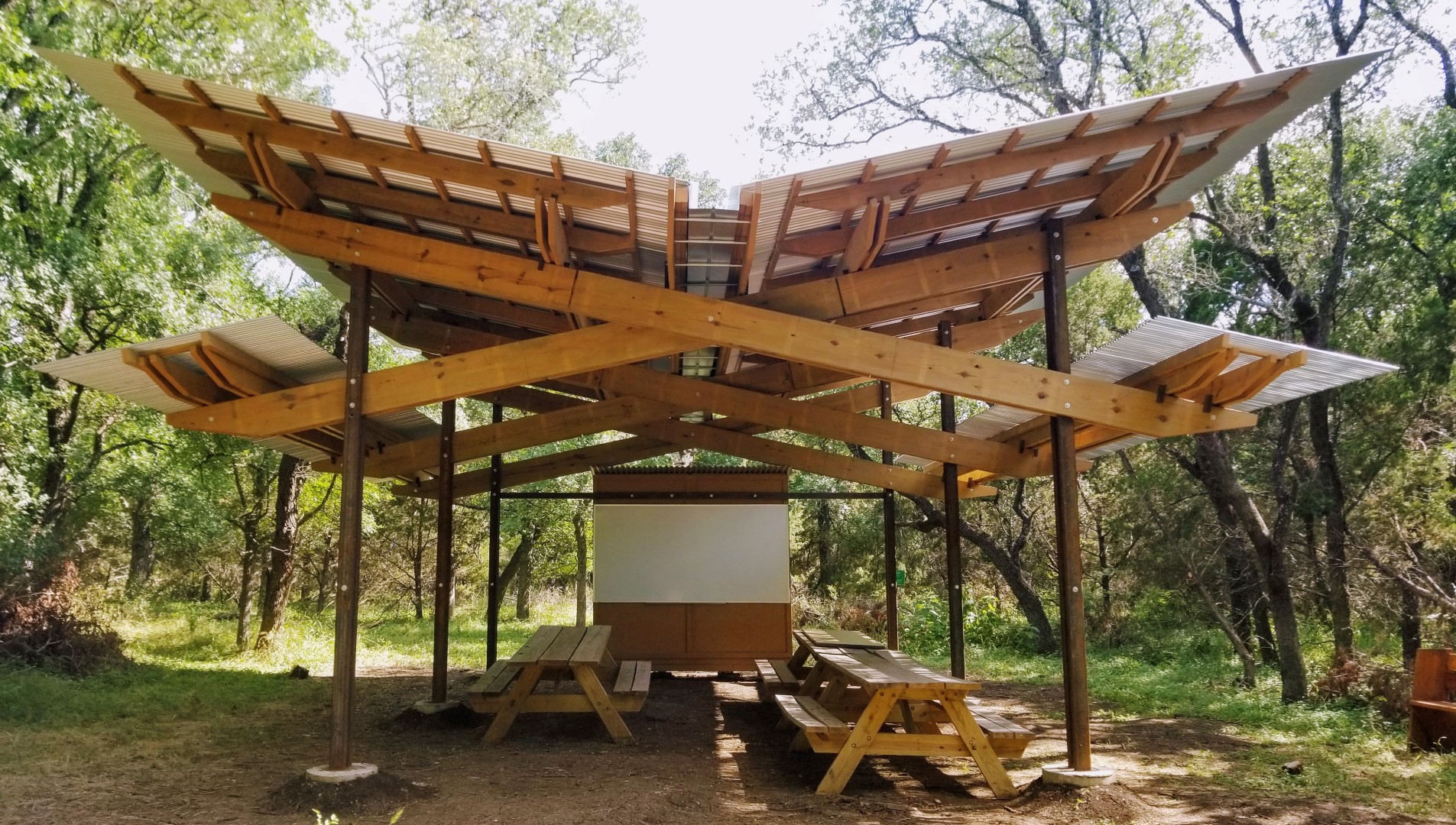 Photo Gallery: Studio X Outdoor Classroom
(June 3, 2019) — Studio X, a design-build architecture studio in the UTSA College of Architecture, Construction and Planning led by Lecturer Darryl Ohlenbusch, designed and built an outdoor classroom during the Spring 2019 semester in collaboration with the nonprofit organization Green Spaces Alliance of South Texas. This structure, "The Monarch," is located at Bulverde Oaks Nature Preserve and it will be used to educate children and adults about the importance of nature conservation and sustainability. An Open House was held on June 2, commemorating the completion of the project. "The Monarch" is not accessible to the public daily, but it can be accessed with an appointment through Green Spaces Alliance.
The project's design was inspired by the monarch butterflies that can be found throughout the site. The studio aimed to design a structure that is open to the nature around it but also provides a space that is shaded and protected from the elements. It appears to "lift up" like a butterfly taking off, while the roof was designed to be a butterfly roof to help achieve this effect.
"The Monarch" is made up of three steel and wooden structure frames that are symmetrically identical, aligned, and connected. The frames were designed with modularity in mind to help ease construction and to keep costs down. Wooden girders are cross-axial and supported by two steel columns on parallel ends of the structure. To provide shading, the top of the girders are covered by corrugated roofing panels while the bottom girder utilizes trellis panels to shade the east and west sides. Corrugated metal roofing provides complete shade and protects the classroom space from inclement weather, while the trellis panels provide fifty percent shading and are transparent enough to give an unobstructed view of the trees. The roofing panels slope downward to direct rainwater into a gutter located on the central axis of the structure, which drains water to the back of the structure and into a water tank so it can be collected. A closet was built on the south side to hold trail tools and classroom supplies with a whiteboard in front.
— Allya Heitz
Spring 2019 Studio X students:
Ty Crabtree, Ryan Ebel, John Franklin, Gabriel Garcia, Allya Heitz, Troy Hodges, Tyler Jessie, Rolando Medina, Eric Merlo, Yanely Mireles, Sevgi Oluk, Karla Reyna, Fernanda Saldana, Melissa Santos Romo, Jason Stieler, Ivan Ventura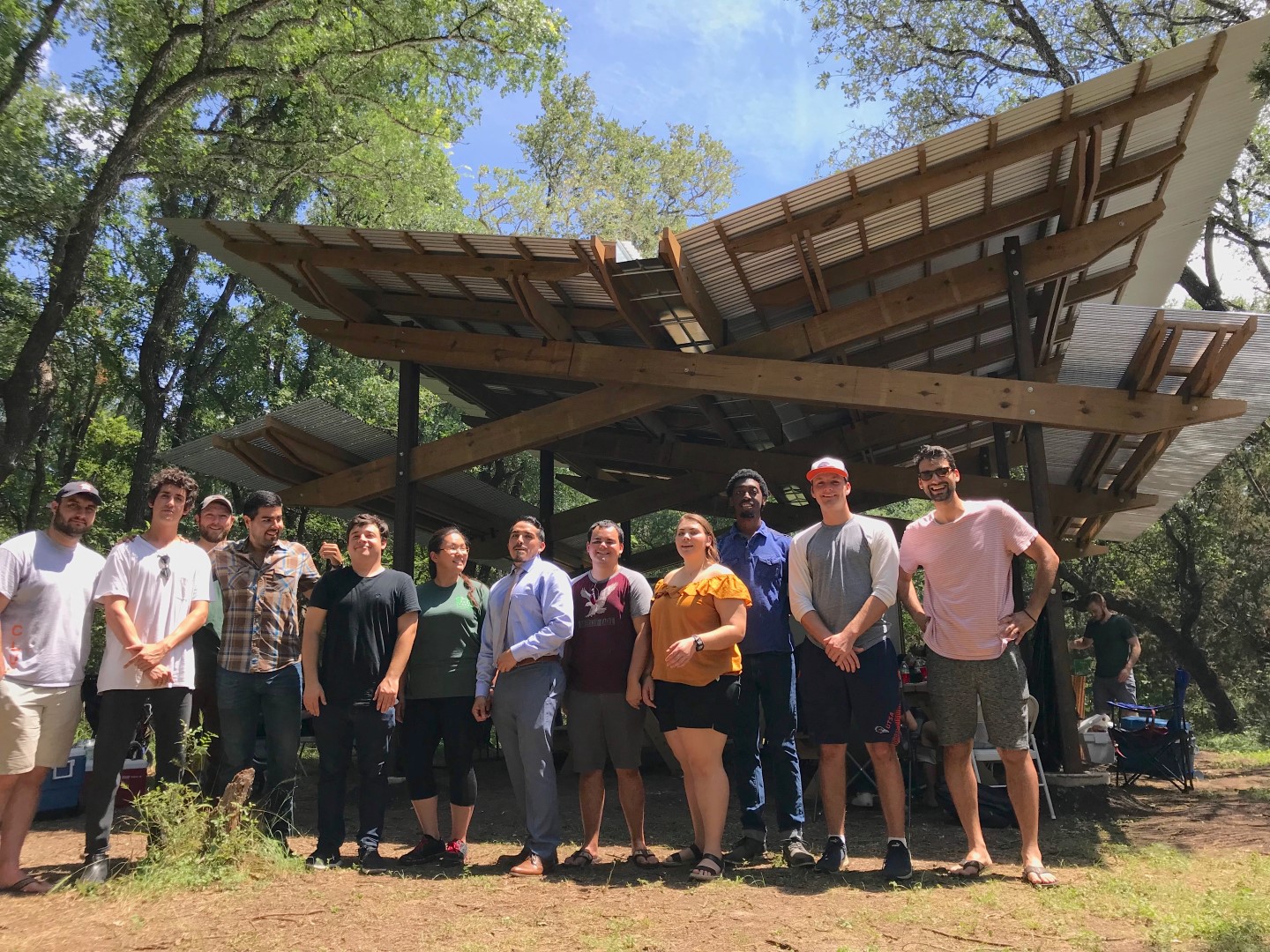 Content retrieved from: http://cacp.utsa.edu/news/studio-x-designs-builds-outdoor-classroom-with-green-spaces-alliance.