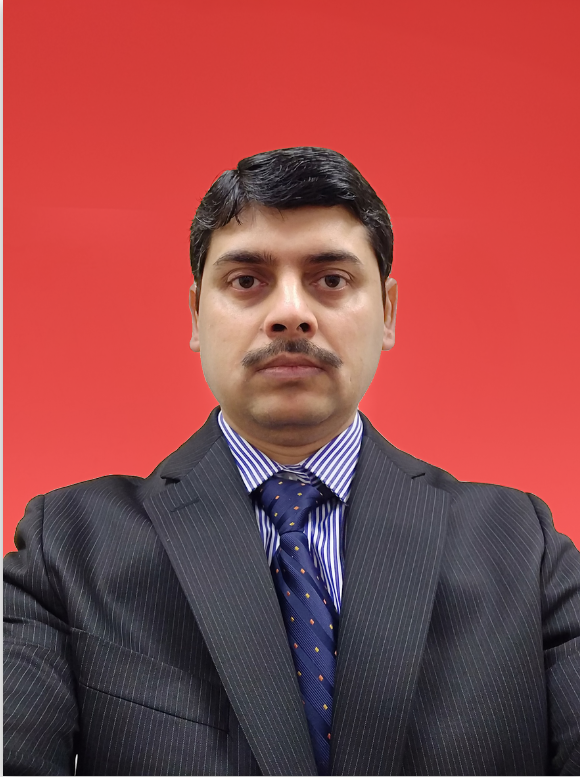 Assistant Professor
BSE 1.338
Educational Background:
Ph.D. Civil Engineering, Purdue University, West Lafayette, Indiana
Areas of Teaching Interest:
Transportation Planning
Traffic Engineering
Sustainable Transportation
Transportation System Analysis
Traffic Assignment
Intelligent Transportation Systems
Areas of Research Interests:
Transportation
Traffic Engineering
Description of Research:
My research interest encompasses a broad domain of transportation and infrastructure systems with an emphasis on transportation planning, traffic assignment, network modeling, intelligent transportation systems, and econometric modeling. My recent works focus on network design and optimization, transportation investment decision making, project prioritization and sequencing, autonomous vehicles, transportation and health, traffic and incident management, and charging infrastructure planning for electric vehicles.
The state of transportation infrastructure, its timely expansion and maintenance are very critical for maintaining the desired level of service. In practice, capacity expansion projects of all critical links cannot be started simultaneously because of budget constraints, and inconvenience to network users due to significant delays caused by the creation of multiple construction zones. My research focuses on multiple aspects of network design, project prioritization, and investment decision making. My research in this direction also focuses on infrastructure planning for electrified transportation and automated transportation system.
The cities around the world are changing and are continuously shaped by policymakers, planning agencies, evolving technology, and the needs of the people. The activity system and the infrastructure systems of the cities are likely to go through the transformative changes due to evolving technology. The Autonomous Vehicle (AV) technology is rapidly moving towards a reality that promises to provide a safer, faster, and energy-efficient travel and is likely to transform the travel of people. A viable fully autonomous vehicle is years not decades away. My recent research endeavors are directed towards analyzing the role of intelligent transportation systems and AV technology in improving the resiliency and sustainability of transportation networks. My collaborative endeavors in this domain aimed to examine the effect of market penetration of AV on network performance, understand the challenges for planning under AV environment and policy initiatives needed to harness the maximum benefit of evolving AV technology.
There exists a strong connection between transportation and health. The transportation sector is the source of harmful gases and particulate matter that leads to multiple diseases including cardiovascular and respiratory disorders. On the other hand, the health of a person is also affected by the mode of transportation chosen by him/her. The absence of an active mode of transportation is known to cause obesity that is a host of many diseases. My recent research thrusts in this domain are directed towards two dimensions: (i) how the emission concentration from transportation sector especially freight affects the health of people, (ii) how to optimize the connectivity of residential areas with the schools, parks and recreational areas through pedestrian walkways to promote active modes of transportation.
Selected Publications:
Kumar, A., Haque K., Mishra, S., Golias MM. "Multi-Criteria Based Approach to Identify Critical Links in a Transportation Network.", Case Studies on Transport Policy, 7(3), 519-530, 2019. https://doi.org/10.1016/j.cstp.2019.07.006
Kumar, A. and Mishra, S. "A Simplified Framework for Sequencing of Transportation Projects Considering User Costs and Benefits.", Transportmetrica A: Transport Science, 14 (4), 346-371, 2018. https://doi:10.1080/23249935.2017.1387827
Mishra, S., Kumar, A., Golias, M., Welch, T., Taghizad, H. and Haque K. "Transportation Investment Decision Making for Medium to Large Transportation Networks"., Transportation in Developing Economies (TiDE), 2:18, 2016. doi:10.1007/s40890-016-0023-8.
Agrawal, S., Zheng, H., Peeta, S. and Kumar, A. "Routing Aspects of Electric Vehicle Drivers and Their Effects on Network Performance.", Transportation Research Part D, 46, 246–266, 2016. https://doi.org/10.1016/j.trd.2016.04.002
Kumar, A. and Peeta, S. "A Day-To-Day Dynamical Model for the Evolution of Path Flows under Disequilibrium of Traffic Networks with Fixed Demand.", Transportation Research Part B, 80, 235-256, 2015.
Kumar, A. and Peeta, S. "Entropy Weighted Average Method for the Determination of a Single Representative Path Flow Solution for the Static User Equilibrium Traffic Assignment Problem.", Transportation Research Part B, 71, 213–229, 2015.
Kumar, A. and Peeta, S. "Slope-Based Path Shift Propensity Algorithm for the Static Traffic Assignment Problem.", International Journal for Traffic and Transport Engineering, 4(3), 297-319, 2014.
Kumar, A. and Peeta, S. "Strategies to Enhance the Performance of Path-Based Static Traffic Assignment Algorithms.", Computer-Aided Civil and Infrastructure Engineering, 29(5), 330-341, 2014.
Kumar, A., Peeta, S. and Yu-Nie. "Update Strategies for Restricted Master Problems for the User Equilibrium Traffic Assignment Problem: Computational Study.", Transportation Research Record: Journal of the Transportation Research Board, 2283(1), 131-142, 2012.
Kumar, A. and Peeta, S. "Slope-Based Multipath Flow Update Algorithm for Static User Equilibrium Traffic Assignment Problem.", Transportation Research Record: Journal of the Transportation Research Board, 2196(1), 1-10, 2010.