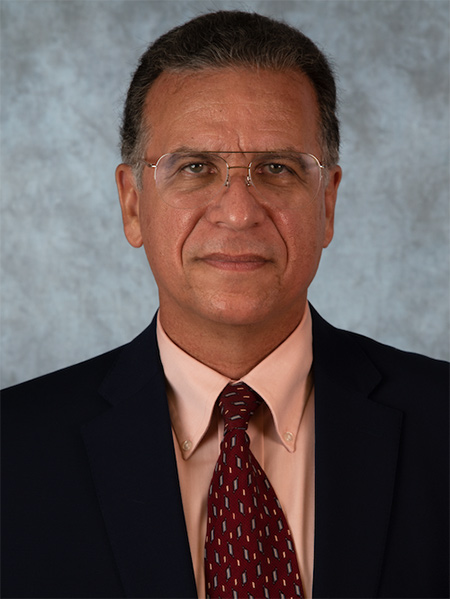 Director, School of Civil & Environmental Engineering, and Construction Science
Arturo E. Schultz is professor and chair of the Department of Civil and Environmental Engineering and the Robert F. McDermott Distinguished Chair in Engineering. He joined UTSA in August 2020 to establish a cyber-physical infrastructure testing system within the university's Large Scale Testing facility.
Prior to his position at UTSA, Schultz served as professor in the Department of Civil, Environmental and Geo- Engineering at the University of Minnesota and director of the Multi-Axial Subassemblage Testing (MAST) Laboratory. UMN's MAST Laboratory is considered the largest test system of its kind in the world, providing the tools for investigating the effects of earthquakes, hurricanes, and other extreme events on large structural components up to several stories tall. 
Schultz's research focuses on the design, analysis and behavior of concrete, masonry and steel-concrete composite structures. Recent research topics have included the stability of slender masonry walls, distortional fatigue in multi-girder steel bridges, lateral stability of prestressed concrete girders, evaluation of earth pressure behind highway retaining walls, and the integration of large-scale experiments and numerical simulation of structural systems under three-dimensional loading. 
Schultz received a B.S. summa cum laude in Civil Engineering from Southern Methodist University, and M.S. and Ph.D. degrees in Civil Engineering from the University of Illinois at Urbana-Champaign.