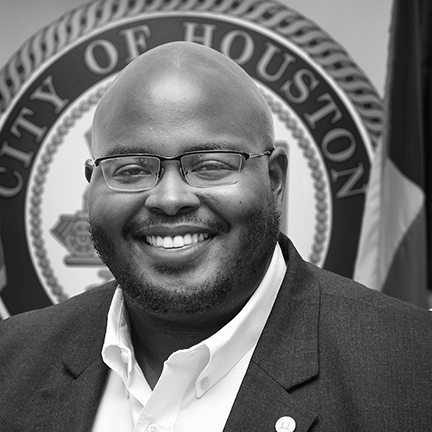 Lecturer, Urban and Regional Planning
A graduate of the Prairie View A&M University School of Architecture, Na'Shon Z. Edwards, Sr., has been an active researcher in the realm of Community Development in both urban and rural regions, specifically Waller and Harris Counties. Na'Shon, Sr. has worked with rural and municipal governments to improve the quality of life in limited-resource communities using philanthropic and academic practices, which often included partnerships with local NGOs and community groups.
In 2020, Na'Shon, Sr. established a Memorandum of Understanding between the Prairie View A&M University Community Development Graduate Program and the Waller County Commissioners Court to support a study that would investigate indicators for regional improvement as it pertained to health, equity, and community resiliency. This M.O.U. was the first of its kind in the history of both the PVAMU CODE program and Waller County Commissioners Court.
Na'Shon, Sr. currently serves as the Director of Constituent Services & Housing Researcher for Houston City Council District F under the leadership of Councilmember Tiffany D. Thomas. Na'Shon, Sr.'s work has been presented through academic organizations such as the Community Development Society, American Research Education Association, and Community Development Education Symposium. Moreover, Na'Shon has used his affiliations in professional organizations such as Omega Psi Phi Fraternity, Inc., American Planning Association, and Emerging 100 Houston to support his areas of expertise in practical community development in limited-resource communities. Lastly, he is published in the Texas Institute for the Preservation of History and Culture and the Houston Forward Time. He aspires to continue to push best practices in community development and strives to be a thought leader in public policy with emphasis on community development and housing policy.