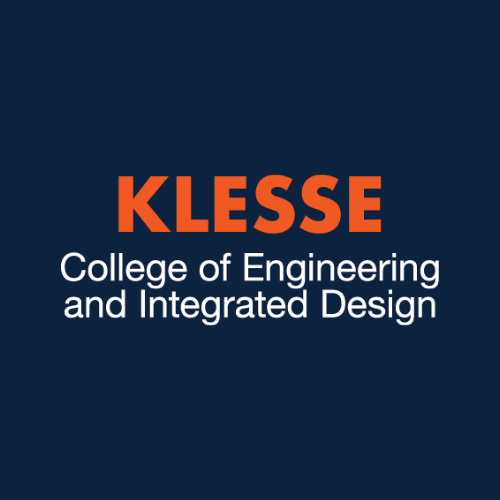 September 1, 2022 – Today, the Margie and Bill Klesse College of Engineering and Integrated Design (the Klesse College) announced the awardees of Klesse Professorships and Fellowships for the 2022-23 academic year.
Klesse Professorships
Klesse Professorships are appointed for a three year term, based on unit-level nominations, college level review and confirmation by UTSA's senior leadership. Recipients of this designation are recognized as innovative and dedicated researchers and instructors who make a significant impact on Klesse College. These are the recipients of Klesse Professorships starting in 2022.
David Akopian, Ph.D.
David Akopian has been a prolific researcher throughout his time at Klesse College. He has published 29 papers over the past six years, secured large volumes of research funding, and is recognized by the National Academy of Inventors. He has also demonstrated a strength in mentoring students and faculty, with many under his tutelage achieving significant accomplishments.
Vikram Kapoor, Ph.D.
Vikram Kapoor has quickly established himself as a prolific researcher and integral part of his department's success, committing significant time and resources to aiding accreditation initiatives. Since joining UTSA, Kapoor has been awarded more than $4.5 million in research funding as either PI or Co-PI.
Panos Markopoulos, Ph.D.
Panos Markopoulos joined the Klesse College community this semester, bringing a wealth of experience and an established, funded research program in collaboration with the Air Force Office of Scientific Research and the National Geospatial-Intelligence Agency. Markopoulos' addition to the Klesse College faculty presents several more training opportunities for our graduate and undergraduate engineering and computer science students
Gabriela Romero Uribe, Ph.D.
Since joining UTSA in 2017, Garbiela Romero Uribe has rapidly established an innovative, externally-funded research program with a focus on investigating novel stimuli-responsive materials for drug delivery systems. In 2021 alone, Romero Uribe published 34 peer-reviewed manuscripts and one patent, garnering six publications. She also has an extensive track record of mentoring doctoral, graduate and undergraduate students through her research programs.
Klesse Fellowships
Klesse Fellowships are appointed for one academic year, based on unit-level nominations, college level review and confirmation by UTSA's senior leadership. Recipients are recognized as consistently strong performers in instruction and research that exemplify the Klesse College mission.
Jose Francisco Herbert-Acero, Ph.D.
Jose Francisco Herbert-Acero has been an integral part of student instruction for the Department of Mechanical Engineering. He has been involved in numerous course redesign initiatives, ensuring engaging delivery for students and the maintaining of accreditation standards. He brings creativity to the classroom, building a new Alternative Energy Sources technical elective which support 2 out of 4 certificates in the department.
Eugene John, Ph.D.
Eugene John has been recognized as an exemplary teacher for quite a sustained period, having received the Regents' Outstanding Teaching Award in 2014 and the COE Teaching Award in 2021. He is committed to the continual improvement of instruction, having developed both the BS and MS programs for Computer Engineering at UTSA, and is now authoring the PhD proposal. He has mentored over 110 graduate students, including over 30 from underrepresented populations.
Neda Norouzi, Ph.D.
Neda Norouzi is recognized as an engaging and passionate instructor who is very cognizant of an individual identity and experiences, making particular effort to bring their talents to collaborative groups. She has been a committed advocate for improving healthcare design, leading seminars focused on existing healthcare design literature, and the relationship and influence of history, culture, and technology on healthcare design.
Chris Rathbone, Ph.D.
Chris Rathbone is a prolific researcher, having secured more than $2.6 million in research funding as either a PI or Co-PI. He is also recognized as an engaging and well-respected instructor amongst his students and peers. Rathbone has closely collaborated with the Center for the Intrepid and is a prime contributor to the department's emphasis on human performance.
Jing Yong Ye, Ph.D.
Jing Yong Ye is a trailblazer in the biomedical field, authoring more than 100 peer-reviewed publications and securing 15 patents. He has received numerous awards recognizing his research accomplishments, including JRCAT Award for Outstanding Research Scientist, Outstanding Research Scientist Award from the College of Engineering (University of Michigan), and the Faculty Excellence in Research Award from the College of Engineering (UTSA). Ye also has extensive experience mentoring students, seeing many of his trainees receive awards from the NIH and NSF, including an NIH diversity supplement award in 2021/2022.
Congratulations to all awardees on their professional achievements.