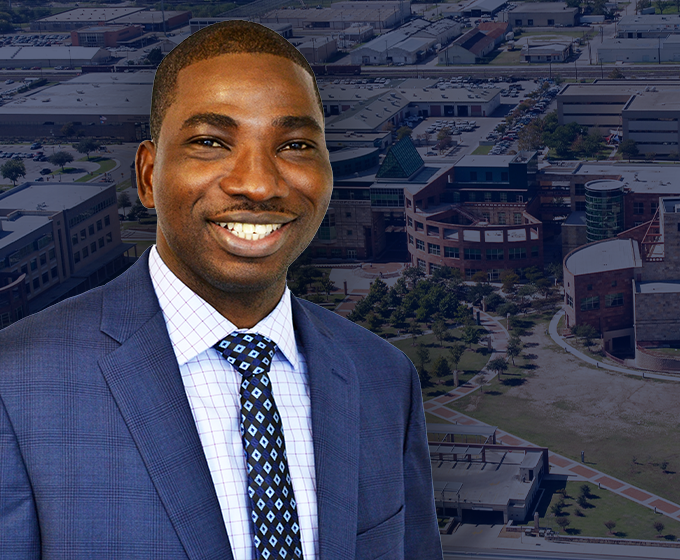 September 09, 2022 – The Association for Iron & Steel Technology (AIST) Foundation is proud to announce Ibukun Awolusi, assistant professor in the Margie and Bill Klesse College of Engineering and Integrated Design (the Klesse College) at The University of Texas at San Antonio (UTSA) as the recipient of the 2022-2023 Digital Technologies for Steel Manufacturing Grant. Through the grant, Awolusi will provide novel solutions that deepen the understanding of the technical issues involved in digitizing the steel industry. His project is titled Digital Computer Vision Technologies for Productivity and Safety Management in Steel Manufacturing.
"The need to continuously discover and implement technologies and innovative solutions that improve each stage of the steel manufacturing production process, from incoming raw materials to the final coating line, while ensuring the safety of workers cannot be overemphasized," said Awolusi. "Real-time automated sensing and process monitoring are needed to determine the quality and stability of the process during production."
The award will fund a project overseen by Awolusi and Jiannan Cai, assistant professor in the Klesse College, in which they will work with CMC Steel Texas to investigate and implement computer vision technologies for productivity and safety management in the steel manufacturing industry. "The utilization of emerging digital technologies has the potential to positively impact decision-making in productivity and safety management; if data are more rapidly updated, production and safety personnel, as well as frontline workers, could take faster preventive actions to potentially prevent productivity loss or correct hazardous behaviors or conditions before they occur", said Awolusi.
UTSA students will work with Awolusi and Cai to conduct this research and will be involved in the different interactions with the steel plant, developing their understanding of steel manufacturing and its application of digital technologies and tools. "We are grateful to the AIST Foundation for the myriad of opportunities they have made available to our students to increase their engagement with the industry and their knowledge about digital technology and tools," said Awolusi.
The Digital Technologies for Steel Manufacturing Grant is awarded every year to a qualified engineering academic conducting research in the field of digital technologies and tools.
The Klesse College is San Antonio's leading producer of research and instruction in engineering and design disciplines. Hosting nationally and world-renowned faculty, industry-leading facilities, and curricula developed with a focus on hands-on experiential learning, the college is committed to identifying and solving grand challenges where humanity intersects with the physical world.
UTSA is a Tier One research university and a Hispanic Serving Institution specializing in cyber, health, fundamental futures, and social-economic transformation. With an emphasis on transdisciplinary collaboration, innovation and entrepreneurship, UTSA is leveraging its research and development capabilities to benefit the San Antonio community and the world beyond.