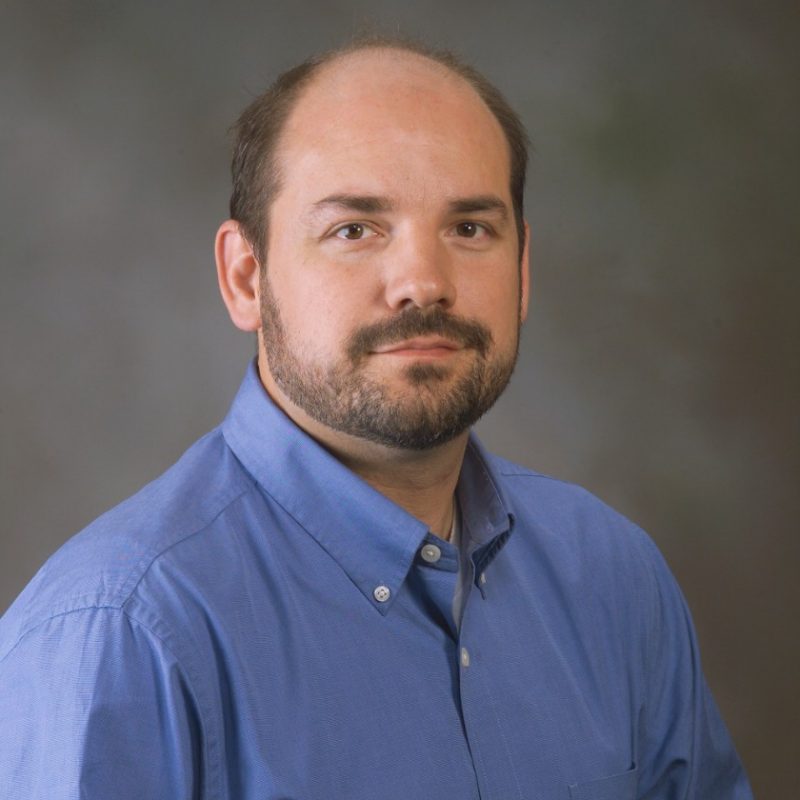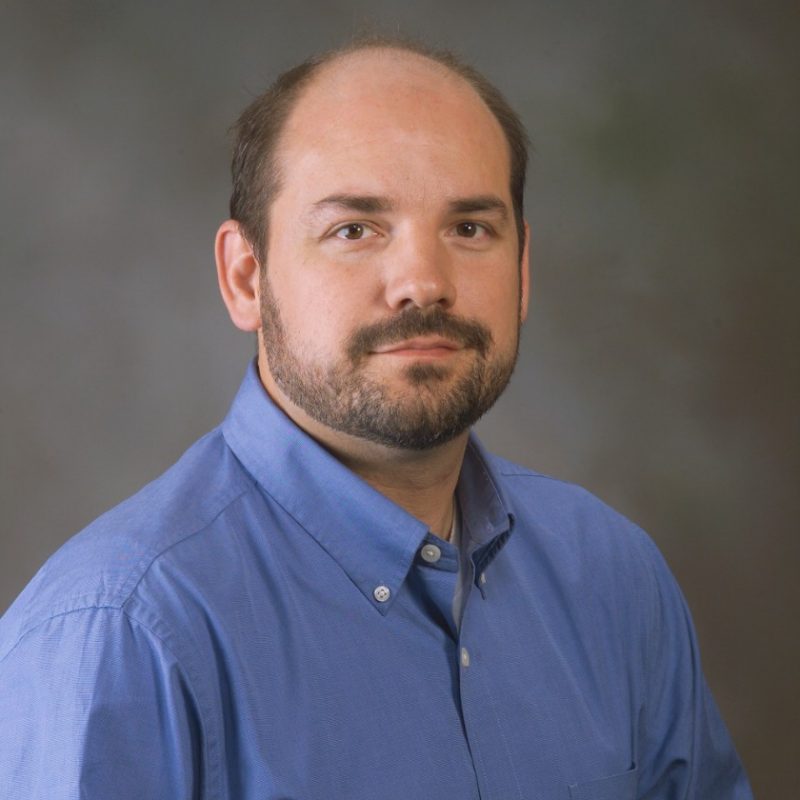 (April 9, 2019) — The UTSA College of Architecture, Construction and Planning (CACP) 2018-19 Speaker Series continues with Joseph Wheeler, a professor of architecture at the Virginia Tech College of Architecture and Urban Studies and co-director of the university's Center for Design Research. The event is free and open to the public and will take place at 5:30pm on Monday, April 15 in the Buena Vista Building's Aula Canaria Auditorium (BV 1.328) on the UTSA Downtown Campus.
Wheeler is a globally recognized innovator in the areas of housing industrialization, environmental sustainability, and technology integration. As leader of Virginia Tech's FutureHAUS project, Wheeler has spent over a decade helping student researchers and industry, government, and academic partners explore solutions to the world's global housing challenges. His areas of expertise include smart home technology; the use of modular and industrialized processes in homebuilding; energy efficiency and green innovation in homebuilding; housing accessibility for diverse age groups and aging populations; and the engineering of "flex spaces" for smaller homes that still deliver on occupants' needs.
Wheeler's teaching and research has long focused on the areas of environmental and sustainable design. As co-director of the Center for Design Research, he has led interdisciplinary Solar Decathlon projects in 2005, 2009 and 2010 and 2018, with the aim of building the world's best solar home. The 2010 Virginia Tech entry, Lumenhaus, won first place overall in the international competition in Madrid, Spain, as well as the first national Honor Award for a university from the American Institute of Architects (AIA). Most recently, further validating his future building concept, his FutureHAUS Dubai won first place overall in the 2018 Solar Decathlon Middle East.
In 2016, Wheeler received the HIVE 100 Award as one of the top innovators in housing in the country by Builder Magazine. Other awards include a national design honor award from the AIA, the NCARB Prize for creative collaboration between the academy and the profession, the Virginia Society AIA Research Prize, and the Xcaliber University Prize for Excellence in Outreach. He has offered testimony before Congress regarding national energy issues and worked with U.S. international government agencies on issues of sustainability, affordable housing, disaster relief, and modular construction.
The UTSA College of Architecture, Construction and Planning Speaker Series brings built environment professionals from around the world to UTSA to share their expertise on a variety of topics with the local community. UTSA Downtown Campus Map found here. For more information, contact Nicole Chavez at nicole.chavez@utsa.edu or 210.458.3121.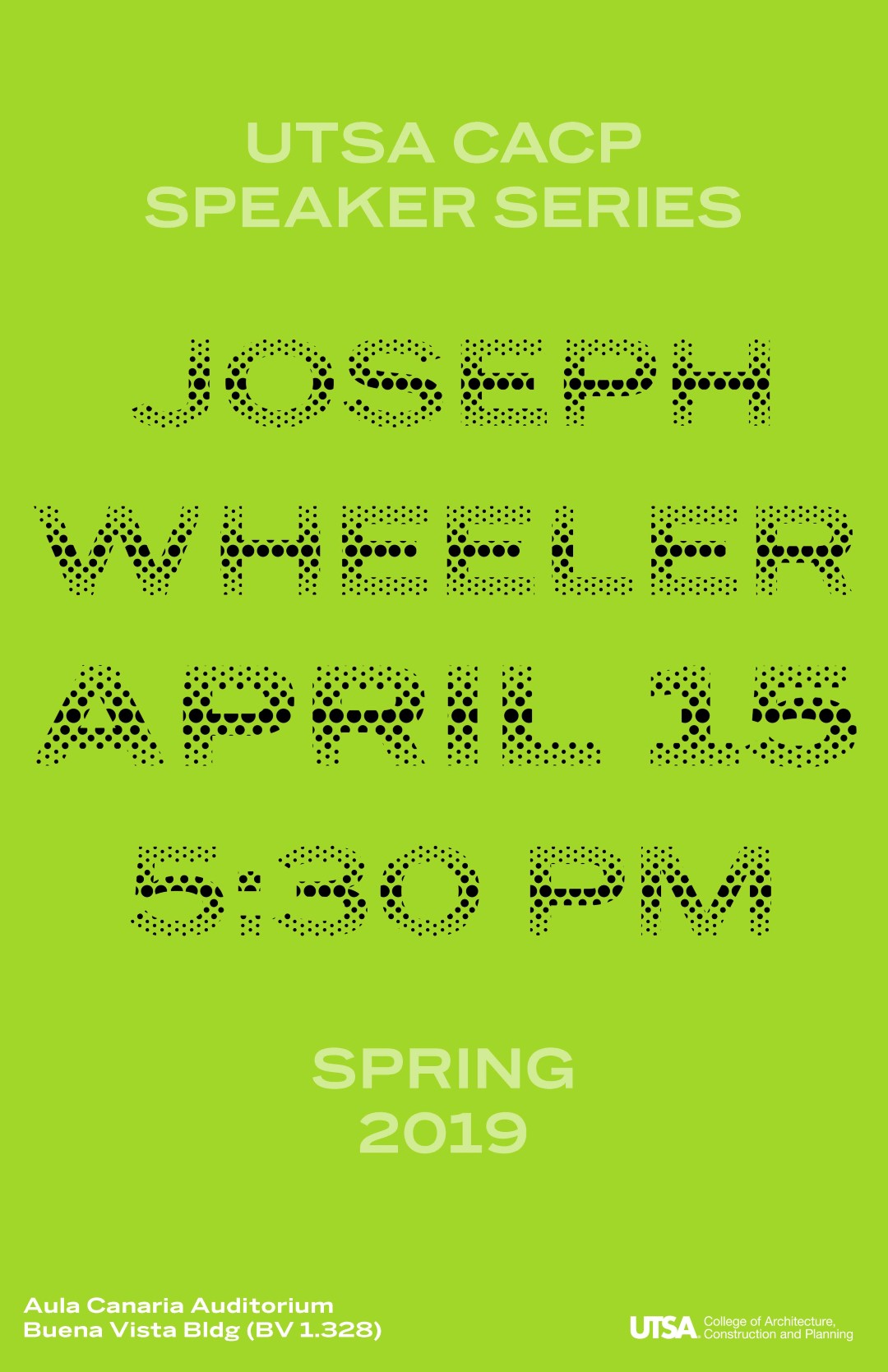 Content retrieved from: http://cacp.utsa.edu/news/utsa-cacp-2018-19-speaker-series-continues-april-15-with-joseph-wheeler.