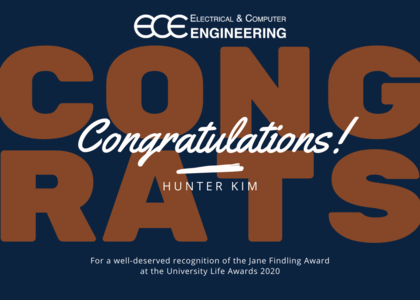 Congratulations to our CpE student Hunter Kim for receiving the Jane Findling Award at the #UniversityExcellenceAwards! #utsaece ???????????????? This award is named for Jane Findling Burton, the first Director of Student Activities at UTSA, and specifically recognizes exceptional student contributions over the 2019-2020 academic year.

Congratulations Hunter for a well-deserved recognition!
We are very proud of this amazing accomplishment!