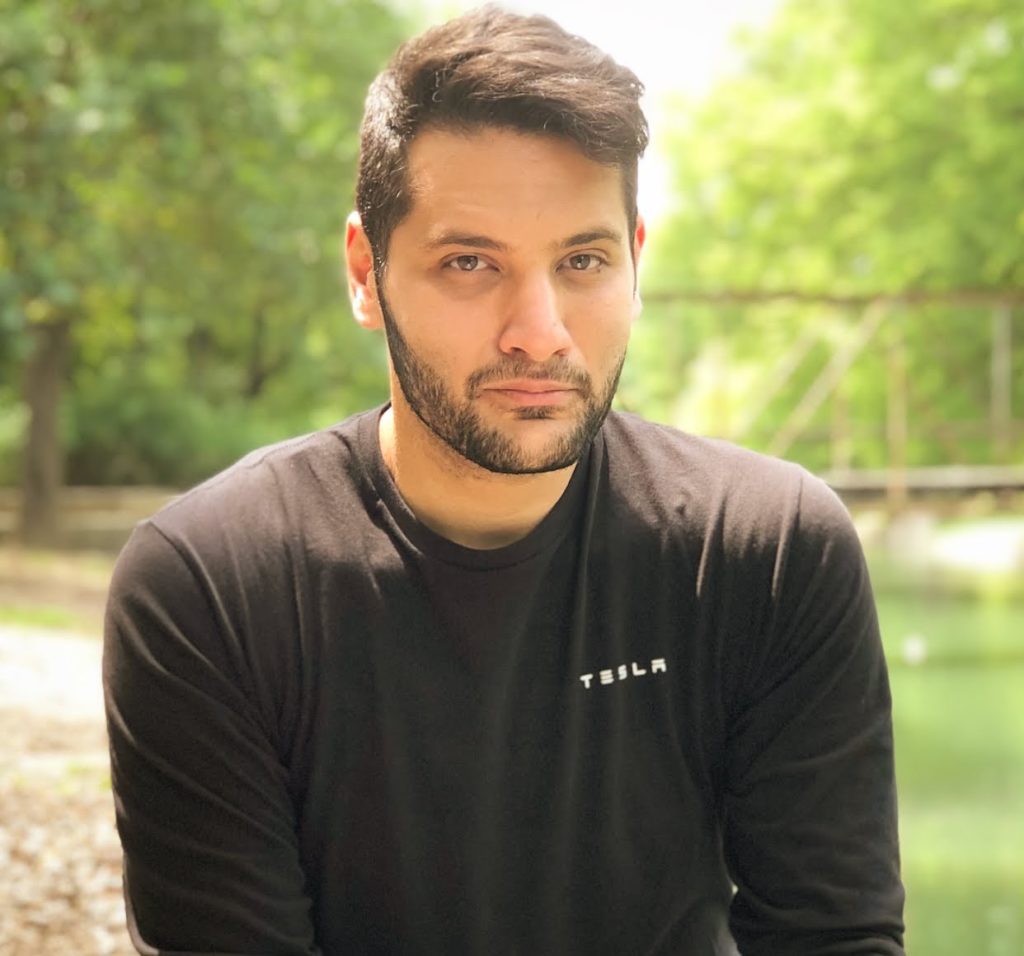 Welcome to my homepage! I'm an assistant professor with the Department of Electrical and Computer Engineering at the University of Texas at San Antonio. I am interested in understanding how complex and dynamic urban systems and infrastructure operate, behave, and sometimes misbehave. Specifically,  I am interested in dynamic network theory as well as control and optimization of cyber-physical urban systems and the next generation of smart power grids, water networks, and (more recently) transportation systems. Please browse through the page. If something grabs your attention, please shoot me an email—I love discussing research ideas. I also like coffee, so we can always have coffee and talk research—a win-win scenario.
Updates, News:
[August 17, 2021] This page will soon cease to exist. Check out my Vanderbilt lab page.  
[July 19, 2021] I am moving to Vanderbilt. I'll be in San Antonio till August 1st, so if you'd like to hang out please shoot me an email or text (if we're at that level, ha!). For future communications, please email me at: ahmad.taha@vanderbilt.edu. 
[May 4, 2021] Feeling good today as I've been awarded the NSF CAREER Award! 
[April 13, 2021] Omg! So excited about this new paper we just submitted for review: Load and Renewable-Following Control of Linearization-Free Differential Algebraic Equation Power System Models. This Twitter thread summarizes its contribution and scope. 
[March 8, 2021] Courtesy appointment with the Department of Civil and Environmental Engineering at UTSA is approved. 
[March 4, 2021] Our paper entitled Buildings-to-Distribution-Network Integration for Coordinated Voltage Regulation and Building Energy Management via Distributed Resource Flexibility (long title, sorry!) is accepted for publication with the Sustainable Cities and Society journal. Will link to a pre-print soon. 
[March 1] We're introducing the Control Systems Society (CSS) State-Space Forum which replaces the E-Letter. Learn more and sign up here. 
[March 1] The final issue of the CSS E-Letter is online. It's been fun working with the community on the E-Letter. 
[February 23] New paper on model order reduction (MOR) for water quality dynamics. We study how large-scale water quality models (with ~ 30,000+ states) can be reduced to hundreds of states via MOR algorithms.

Do standard MOR algorithms work? If they don't, do we fix them? Find out in the paper. Lovely paper if you ask me. 😊

[February 1] The Issue 390 of the CSS E-Letter is online. 
[January 29] Today's a very good day: I just got tenure and promotion to associate professor. 🙂
[January 14] Where do you think water quality sensors should be placed in drinking water networks? Find out in this new paper accepted for publication with ASCE's Journal of Water Resources Planning and Management. 
[January 14] This upcoming spring semester, I will be teaching EE 1322 (Intro to ECE) and EE 5243 (Optimization/Control of Cyber-Physical Systems). If you need to get into any of these two classes, just shoot me an email and I'll be happy to work with you to get registered. 

The two classes are (mostly) online but I promise we'll still have a lot of fun. 😊

[January 12] New survey paper on Dynamic State Estimation for Power Systems with the lovely folks from  the IEEE Task Force on Power System Dynamic State and Parameter Estimation.
[January 10] NEW paper on parameterizing and classifying nonlinear dynamic networks is conditionally accepted with IEEE Trans. on Automatic Control. Lovely set of comments by the reviewers/editor. I'll be uploading the revised draft to arxiv soon. 
[January 1] The Issue 389 of the CSS E-Letter is online. 
[December 16] NEW paper on control of water quality dynamics, accepted for publication in the Water Resources Research journal. 
[December 1] The Issue 388 of the CSS E-Letter is online. 
[October 1] The Issue 386 of the CSS E-Letter is out. View it here. 
[September 28] We submitted three papers to the 2021 American Control Conference. The topics ranging from dynamic network theory to applications and new developments in power systems. 
[August 24] A new fall semester at UTSA starts today. Have fun everyone!  
[August 4] Amrusha Aryasomyajula joins our team as a PhD student. We'll be working together on new control theory for power systems. Welcome to the club! 
[August 4] The Issue 384 of the CSS E-Letter is online. 
[June 12] I have four PhD positions in my lab. Send me an email with your info and I promise to respond. If I don't respond within few days, it means I'm still waiting for more candidates to make a decision for a shortlist. Click on this link for more info. 

[August 4] I have responded to all emails regarding this position. If you haven't heard back, please email me back. I might have accidentally missed your email. 

[June 5] MacKenzie Hall joins our team as an undergraduate research assistant. Welcome to the team, Mack! She'll be working on water quality related problems.
[June 2] Issue 382 of the CSS E-Letter is out! View it here. 
[May 31] Black lives matter. Palestinian lives matter. The oppressed, enslaved, imprisoned people will be free. 
[May 1] Issue 381 of the CSS E-Letter is out! View it here. 
[May 1] How do Lipschitz constants grow for nonlinear DAE hydraulic models in water networks? This paper has all the (hopefully right) answers. 🙂 
[May 1]  I'm still corona-free. 
[February 13] New paper on traffic density estimation considering the asymmetric cell transmission model. The paper will be presented at the 2020 ACC. We use simple observers and show how they can be far more efficient than their counterparts. 
[February 7] In our new paper (to appear in 2020 ACC in Denver), we make interesting discoveries about nonlinear dynamic networks parameterization. Thanks to the reviewers/editor who were helpful and encouraging. 
[February 3] Our paper entitled A New Derivative-Free Linear Approximation for Solving the Network Water Flow Problem with Convergence Guarantees is accepted for publication in the Water Resources Research journal. 
[February 2] CSS E-Letter, Issue 378 is out! 
[January 16] Our submitted ACC'2020 papers are accepted. Will post the pre-prints soon.

Thanks for the anonymous reviewers who provided us with encouraging, thorough, and critical feedback. 

[January 1] CSS E-Letter, Issue 377 is now online. Happy new year everyone!