IN THE NEWS
Our group had three presentations at the 27th North American Meeting of the Catalysis Society in New-York City, May 2022.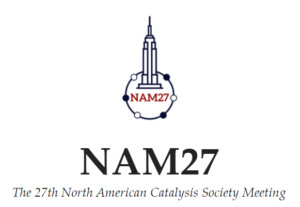 ***
Our group has published a high impact factor journal article on CO2 conversion (May 2022).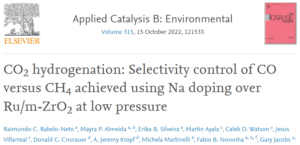 ***
Dr. Jacobs received the Excellence in Teaching Award from the UTSA Chemical Engineering Program, May 2022.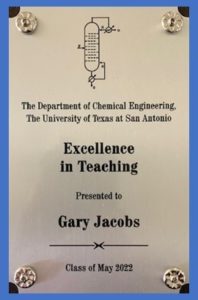 ***
Zahra Rajabi receives Kokes Award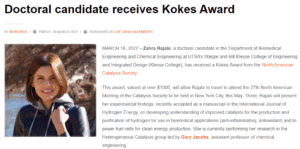 ***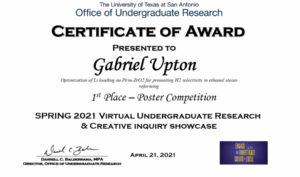 Gabe Upton, undergraduate student in chemical engineering in our group, won 1st place at the UTSA Office of Undergraduate Research Spring 2021 Virtual Undergraduate Research & Creative Inquiry Showcase – April 21, 2021
***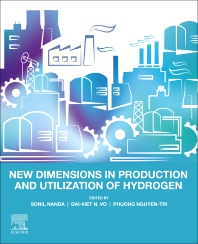 We have a book chapter in the Elsevier book entitled "New Dimensions in Production and Utilization of Hydrogen", which will be published in October 2020.
***
The  book "Iron and Cobalt Catalysts" is being published as a physical book (400 pages). (2020)
Prof. Gary Jacobs is Guest Editor of Catalysts' Special Issue "Iron and Cobalt Catalysts"(8/2018)
***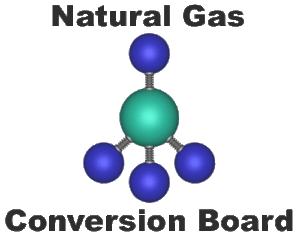 The 11th Natural Gas Conversion Symposium, Tromsø, Norway (see page 5)
Prof. Gary Jacobs is a Plenary Lecturer   (6/2016)
***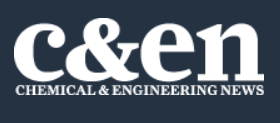 ***
nnnnnnnnnnnnnnnnnnnnnnnnnnnnnnnnnnnnnnnnnnnnnnnnnnn

nnnnnnnnnnnnnnnnnnnnnnnnnnnnnnnnnnnnnnnnnnnnnnnnnnn
***