Tool Checkout
The Makerspace offers a large variety of hand tools for UTSA affiliated projects. Items can be checked out for the day and should be returned by 5:00pm that evening. All items must remain in the Makerspace. You must be registered with the Makerspace and have your UTSA ID to checkout equipment. Please see the Front Desk Associates for assistance checking out items.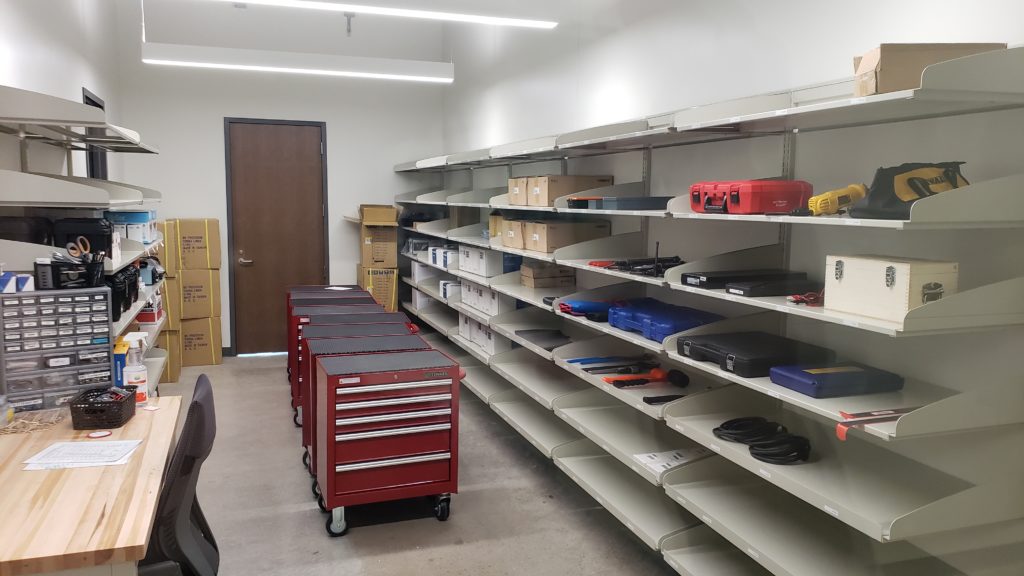 Available in the Electronics Fab Lab
WP 65 Soldering iron, DSX 120 Robust,  WR 3M 3-Channel Power Unit
Soldering Iron Stand, Soldering Iron, Micro desoldering tweezers, Microsoldering iron, soldering Iron stand, WR2 2-Channel Power Unit
A multimeter or a multitester, also known as a VOM (volt-ohm-milliammeter), is an electronic measuring instrument that combines several measurement functions in one unit. A typical multimeter can measure voltage, current, and resistance. 
Comes with temperature and circuit proves
A ruler, sometimes called a rule or line gauge, is a device used in geometry and technical drawing, as well as in the engineering and construction industries, to measure distances or draw straight lines. 
24″ and 18″ rulers
A caliper is used to measure the dimensions of an object.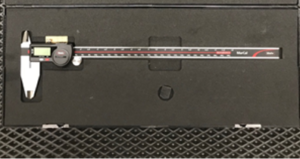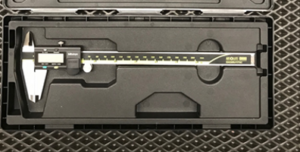 Digital 300mm Caliper
Digimatic 200mm Caliper
A micrometer, sometimes known as a micrometer screw gauge, is a device incorporating a calibrated screw widely used for accurate measurement of components.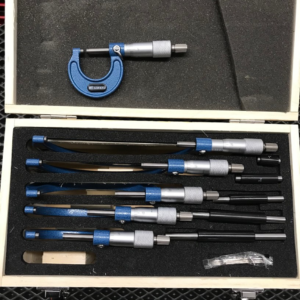 1″, 2″, 3″, 4″, 5″ 6″ micrometers available
Electronics Fabrication Lab
In addition to the hand tools available, the Electronics Fabrication Lab in the Makerspace houses several high-end electronics devices such as virtual benches, oscilloscopes, multimeters, and soldering stations. Some preliminary training may be required. Please see an associate at the Front Desk for more information.