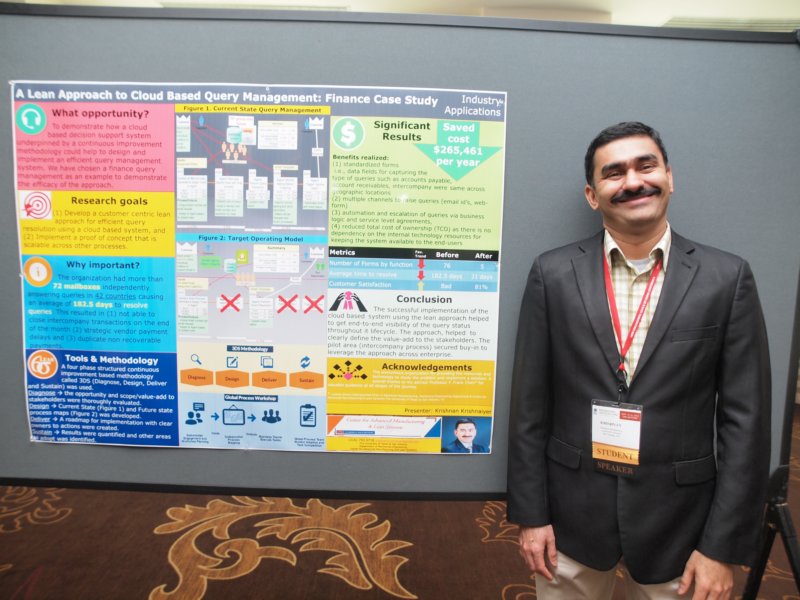 This year's Engineering Lean Six Sigma (ELSS) conference is being held in Orlando, FL, and participants are invited to compete in the poster competition at the conference. The conference is taking place September 25-27, 2017, in Orlando, FL, and is hosted by the Institute of Industrial and Systems Engineers (IISE).
The 2017 ELSS Poster Session highlights best practices and tangible results achieved by applying Lean Six Sigma (LSS) methodology and tools across multiple industries and settings. This forum provides a visual presentation of storyboards of industry-based case studies, results of independent and sponsored research as well as best practices in academic innovations using LSS tools and techniques.
Poster presenters will be able to share their knowledge and experience of Lean and Six Sigma tools and principles in a way that can influence participants at the ELSS Conference. Those interested can submit their poster in the Applications and Training Track or the Research and Education Track.
Prizes sponsored by LS2 Performance Solutions LLC
* First Place Prize: $300
* First Runner-up Prize: $200
* Second Runner-up Prize: $100
To enter the competition, participants must inform the ELSS Conference manager Ms. Carol LeBlanc (cleblanc@iise.org) of their intent to submit a poster by Aug. 25. Posters are not due until participants arrive at the conference Sept. 25-27 in Orlando. Poster presenters are eligible for the speaker's registration rate.
For more information: http://www.iienet2.org/LeanSixSigma/details.aspx?id=34742