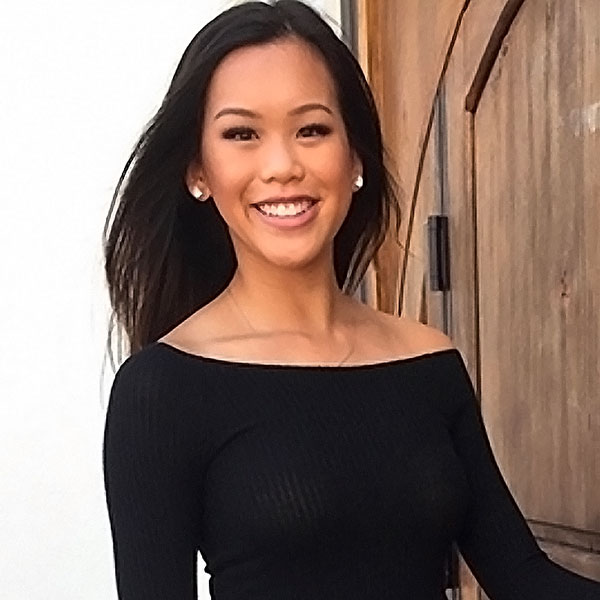 Meet Mikayla Rahman. This UTSA Honors College student is balancing life as a biomedical engineering major and UTSA cheerleader.
Rahman was born in China and was adopted when she was 13 months old. That's when she moved to Colorado Springs to live with her new family. Rahman lived in Colorado for most of her life, but she knew she wanted to go to college out of state.
During her search for universities, there were two requirements that she wanted in her potential school: a well-known biomedical engineering program and an established cheer program. She learned that UTSA had both.
"I had a great experience during my visit. I fell in love with the campus and the culture of the city," said Rahman. "I knew right away that UTSA was the place for me."
Rahman joined the UTSA Honors College in Fall 2016 and had a full plate from the beginning. As a freshman, she took 17 credit hours, attended cheer practice every day and was at football games almost every weekend.
"Being a cheerleader and in the biomedical engineering program can be stressful, but even though it's challenging, engineering is my passion," said Rahman. "At the same time, cheer is an outlet for me and I enjoy it because it keeps me connected to campus."
Rahman's busy schedule doesn't stop there. She is also involved with organizations on campus, such as UTSA VOICES, Society for Women in Engineering and the Biomedical Engineering Club.
Rahman is grateful for all the help and support she has received as a member of the Honors College.
"My advisor has truly been there for me every step of the way to navigate my degree and academic plan," said Rahman. "My professors have been great as well. They make sure that students get the most out of their classes and offer support when needed."
Based on her experiences, Rahman encourages future Roadrunners to invest in the UTSA Honors College.
"I would tell them to go for it. When you join the Honors College, you find a new community of people at UTSA who share the same mindset and interests as you," said Rahman. "They are focused on academics and accomplishing their ultimate goal."
When Rahman graduates, she hopes to develop prosthetics that help children and wounded warriors in the military. Growing up less than 20 minutes from the Air Force Academy, the UTSA sophomore has always been inspired by the selflessness of military families and wants to help those heroes who need it.
"Seeing and hearing so many stories about military families and knowing how they give so much for us, I would love to be able to give something back to them one day using my degree from UTSA," Rahman said.