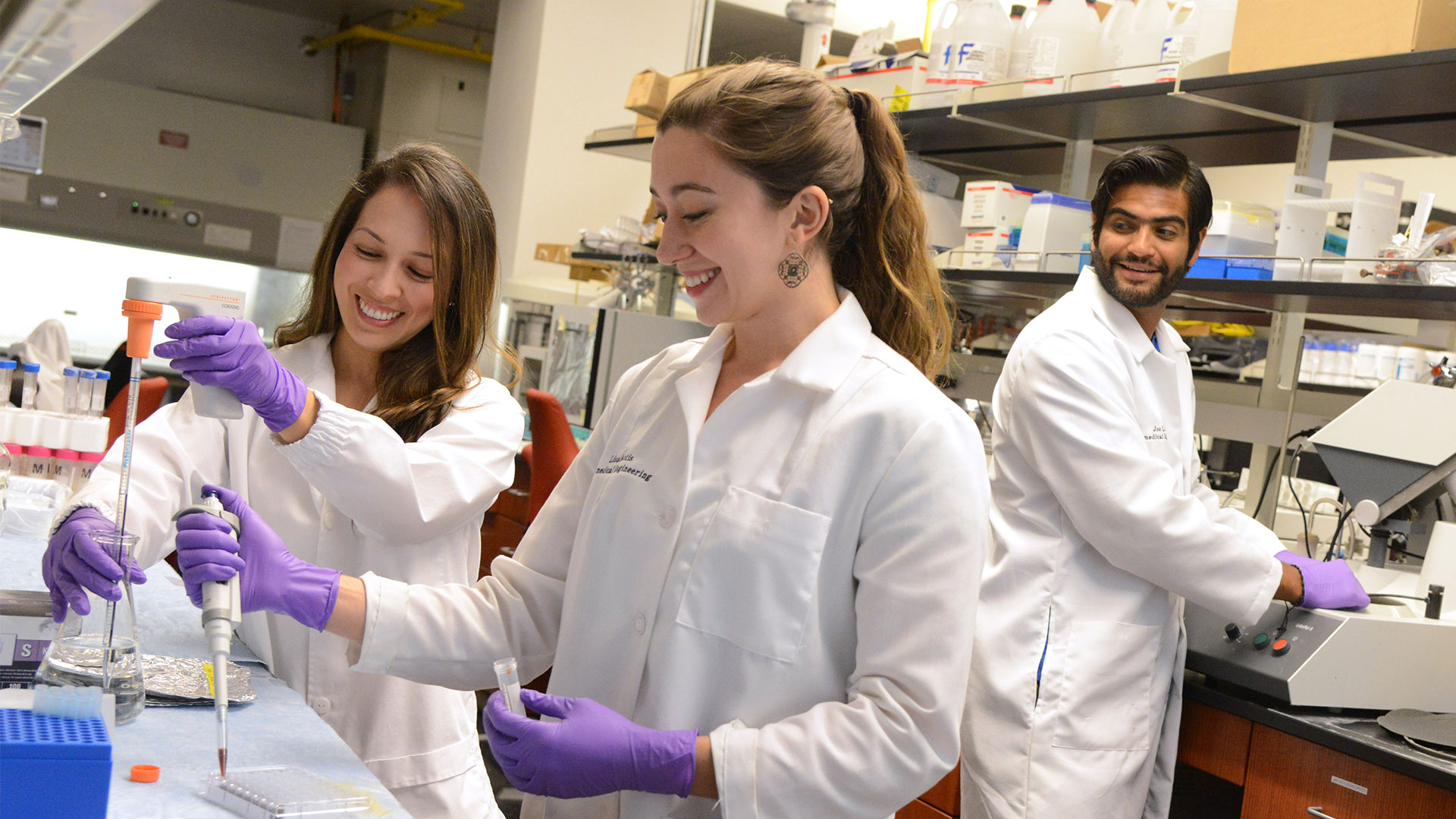 The University of Texas at San Antonio (UTSA) ranks No. 7 among the minority-serving institutions in the nation that received the most federal research obligations (expenditures) for science and engineering, according to updated data released by the National Science Foundation (NSF) for fiscal year 2015.
In FY 2015, UTSA expended $23.3 million in federal funding to support its sponsored projects, an increase over the $20.9 million it expended in FY 2014. Of that, $21.5 million of FY15 federal expenditures were for R&D initiatives, which supported top-tier research in cloud-computing security, the creation of cloud-computing testbeds, the development of new technology to demystify complex brain processes and other important projects. During this time, federal funding supported the creation of UTSA programs aimed at providing mentorship and assistance to financially disadvantaged students interested in engineering and science.
"Federal funding is important to UTSA because it allows us to invest in groundbreaking research initiatives that generate new leads and discoveries and attract top global talent to the university," said Bernard Arulanandam, UTSA interim vice president for research.  "UTSA's innovative environment benefits our students, who learn and receive training from leading researchers in their fields, as they prepare to become the next generation of science and engineering leaders, and it benefits our society, as the breakthroughs in science, engineering and technology happening on campus helps us all."
Funding for minority-serving institutions increased by one percent from FY 2014 to FY 2015 according to the NSF. By contrast, federal science and engineering funding to all U.S. universities declined by two percent in FY 15.
UT-El Paso and UT-Rio Grande Valley were also included in the National Science Foundation's ranking, earning the No. 4 and 17 spots, respectively.
UTSA is ranked among the top 400 universities in the world and among the top 100 in the nation, according to Times Higher Education.