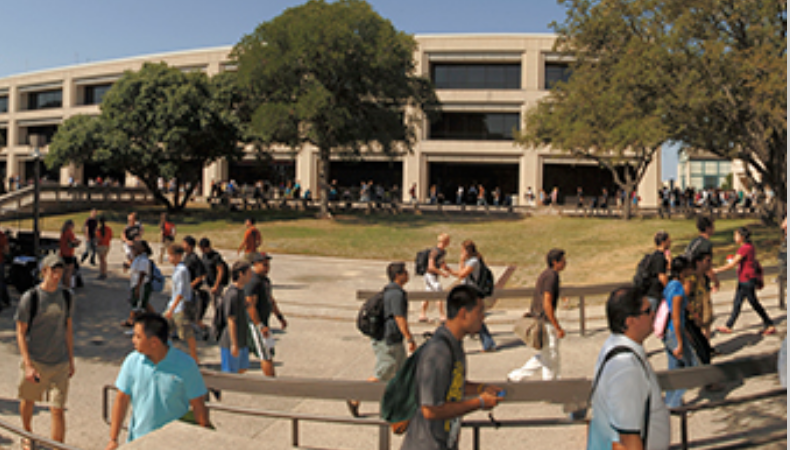 UT System Chancellor William H. McRaven issued a statement today in support of the Deferred Action for Childhood Arrivals (DACA) program. Chancellor McRaven joins UTSA President Taylor Eighmy in supporting the DACA program, which provides all students with the opportunity to be successful. McRaven's complete statement is printed below:
(Jan. 22, 2018) — As the date to end the Deferred Action for Childhood Arrivals (DACA) program approaches, I want to reiterate my support for the program. I, along with UT institution presidents, strongly believe in the benefits of DACA and encourage Congress to act quickly to continue the program.  We also encourage DACA students to immediately take full advantage of the recent federal court decision to renew their status as the litigation proceeds through the federal judiciary.
Whatever the outcome of the litigation or the decision by the Congress, the UT System will always follow state and federal law and encourages our students to do the same.
We do not discuss the immigration status of our students nor do UT institutions track DACA status, because there is no educational purpose for identifying these students. In fact, the law allows and requires us to protect students' private information, including immigration status.
For more than 15 years, Texas students who are not permanent residents but graduated from a Texas high school and meet other criteria have been eligible to pay in-state tuition rates, and we continue to support this benefit. About 3,500 students at UT System institutions accepted the offer in Fall 2016.  Although the students who accepted in-state tuition are typically considered "undocumented," we are not able to directly link those students to DACA status, because different criteria apply.
For more about my thoughts on DACA and its benefit to our state and our nation, please read the statement I issued in September 2017 when the Administration first announced its decision about DACA.
William H. McRaven
UT System Chancellor