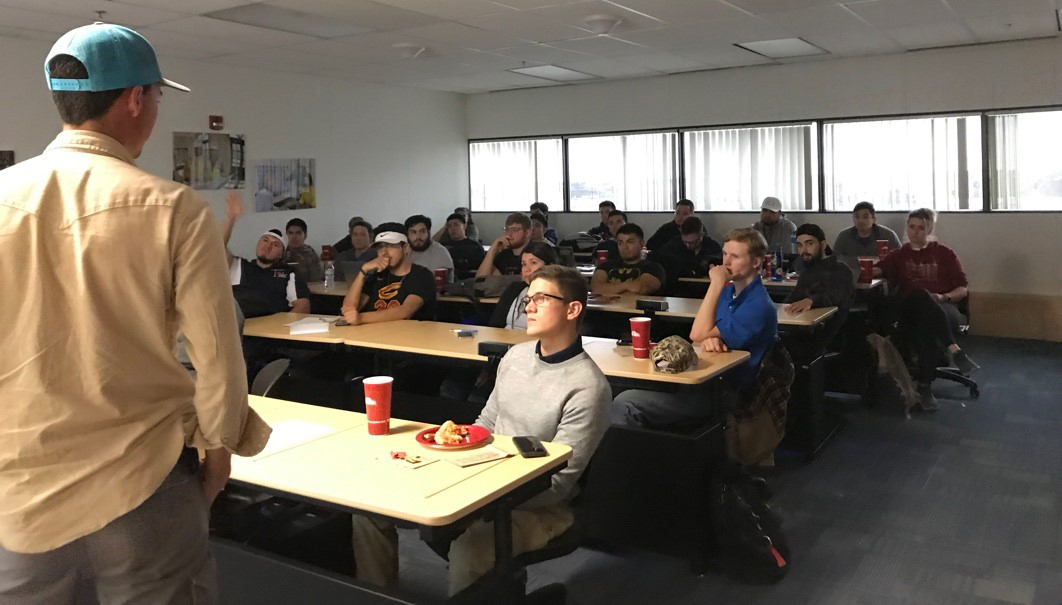 (January 23, 2019) — On January 22, the UTSA Construction Science student organizations held their first general meeting of the Spring 2019 semester in the Bartlett Cocke General Contractors Teaching & Research Lab. Prospective student organization members got a glimpse of being involved in Construction Science student organizations at UTSA. Organization officers shared details about past projects, such as building a ramp for local neighbors and participating in fundraising activities, and detailed upcoming events during which student organization members will have the opportunity to network with general contractors in San Antonio.
View the presentation here.
Content retrieved from: http://cacp.utsa.edu/news/csm-student-organization-chapters-january-22-meeting.