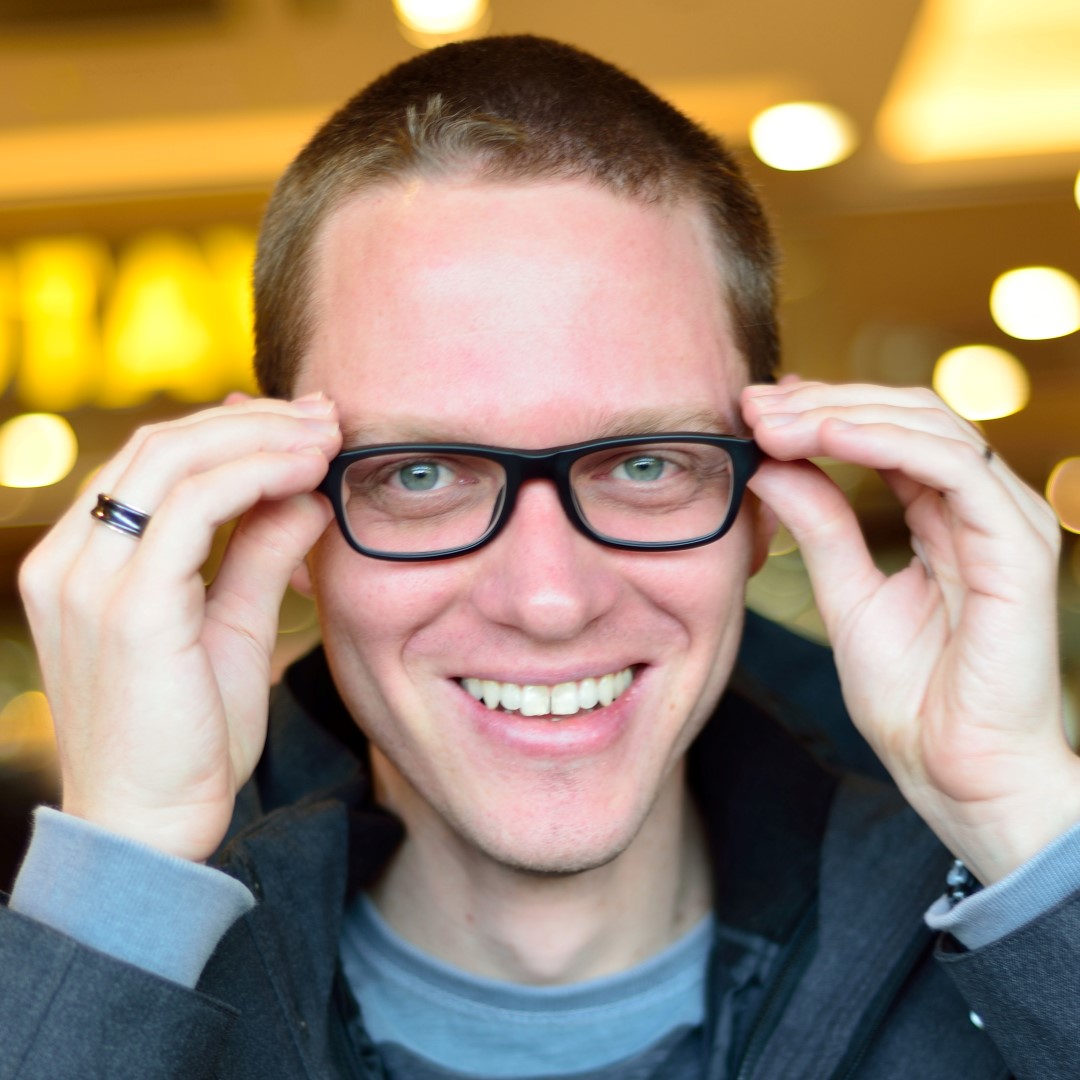 (October 31, 2018) — The UTSA College of Architecture, Construction and Planning's (CACP) 2018-19 Speaker Series continues with Andrew John Wit, Co-Founder of the interdisciplinary research group wito*: Laboratory for Intelligent Environments and Assistant Professor of Digital Practice at the Tyler School of Art at Temple University. There he leads research, courses, and workshops focused around novel building systems generated through light-weight composites, novel production tools, and robotic systems. In his talk, "From Composites to Robotics: Reimagining the Fields of Architecture and Design," Wit will explore how the integration of materials such as carbon fiber-reinforced polymers and collaborative machines for robotic production can help redefine the built environment. The event is free and open to the public and will take place at 5:30 p.m. on Monday, November 5 in the Frio Street Building's Riklin Auditorium (FS 1.406) on the UTSA Downtown Campus.
Over the past three decades novel material, computation, and production-based technologies have provided many formal and efficiency-based affordances to the design and construction community. Although they embody an immense potential to redefine the built environment, we have seen these materials and techniques implemented merely as a means of economic benefit through the construction of the same types of artifacts, rather than solving novel problems and bettering the built environment. Framed by his recent research and projects, and publications such as the book Towards a Robotic Architecture which he co-edited with Mahesh Daas, Wit's talk will explore potential trajectories for the fields of design and architecture when not bound by the current disciplinary preconceptions.
Wit's research and projects have been highly disseminated and recognized, and his work has been featured in numerous galleries, international conferences, and refereed publications. UTenSAils received the 2007 AIA Best of Practice Award and the Advanced Fabrics Exhibition received the 2007 IFAI Outstanding Achievement Award, while his Underwood Pavilion, woven carbon fiber installation rolyPOLY, and carbon fiber kites of cloudMAGNET have been widely published. Professionally, Wit has practiced in renowned offices such as Poteet Architects in San Antonio, as well as with Atelier Bow-Wow, TDStudio, and the Pritzker Prize-winning architect Toyo Ito in Tokyo. He received his MArch from the Massachusetts Institute of Technology and his BS in Architecture from the University of Texas at San Antonio.
The UTSA College of Architecture, Construction and Planning Speaker Series brings built environment professionals from around the world to UTSA to share their expertise on a variety of topics with the local community. UTSA Downtown Campus Map found here. For more information, contact Nicole Chavez at nicole.chavez@utsa.edu or 210.458.3121.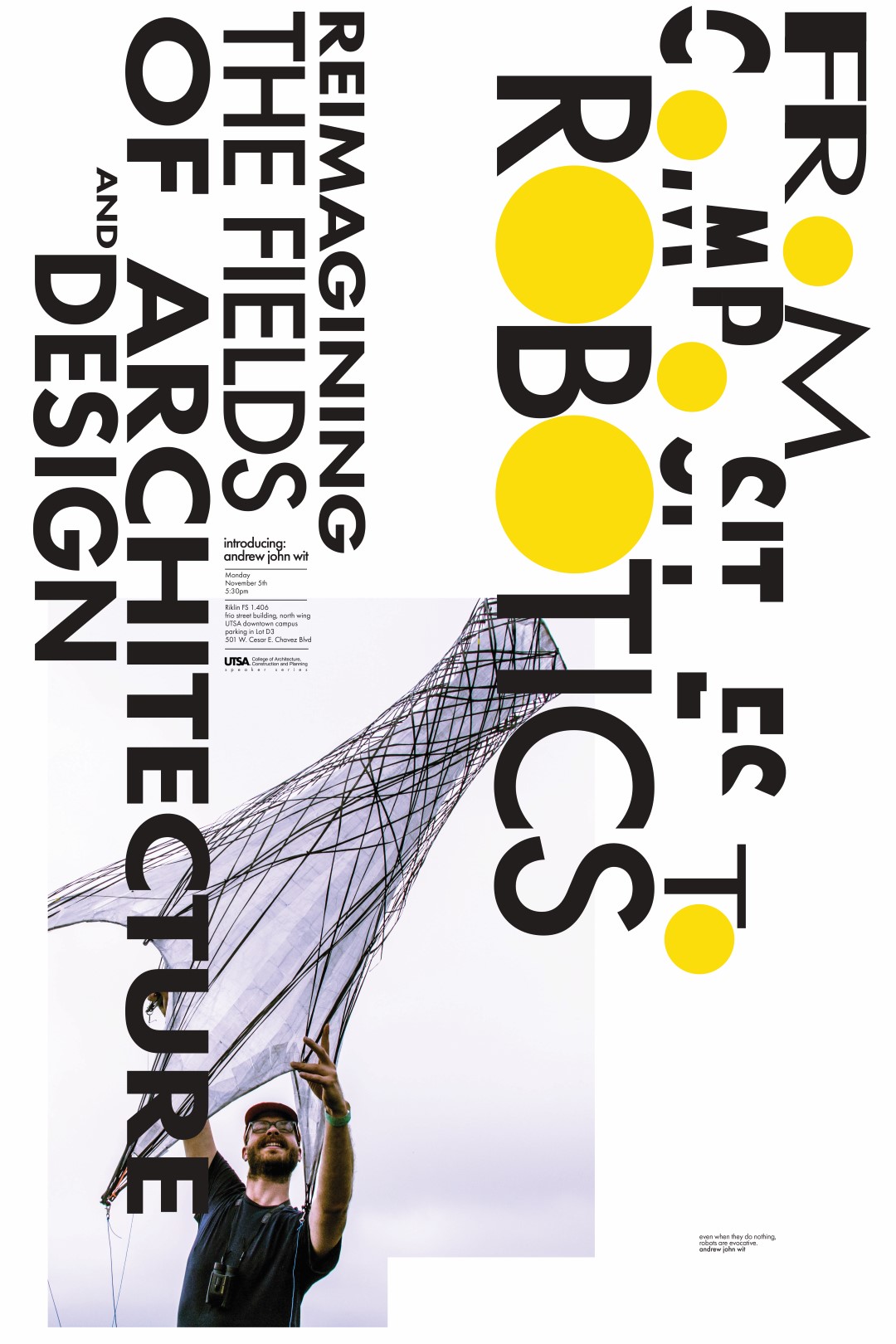 Content retrieved from: http://cacp.utsa.edu/news/utsa-cacp-2018-19-speaker-series-continues-november-5-with-andrew-john-wit.